The English Premier League ended the match of the day with Manchester united playing against West Bromwich Albion. The match which ended in favour or Manchester United with a single goal separating both sides securing the three points for Manchester United.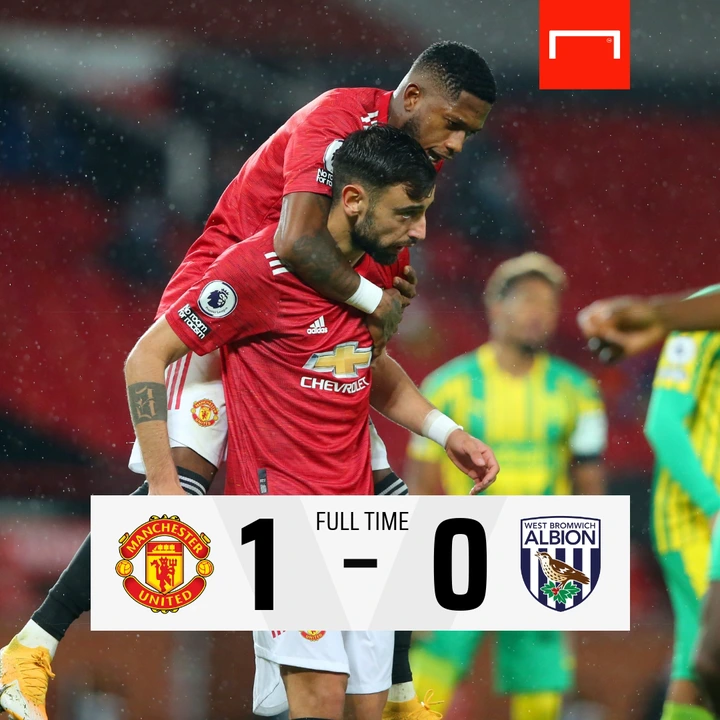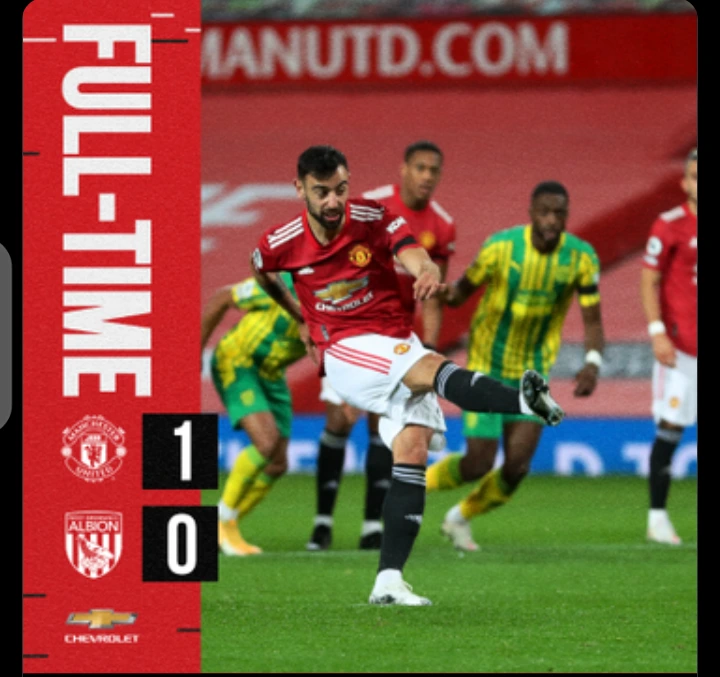 The first half ended as a goalless draw with both sides finding it difficult to convert their chances into a goal. The second half commenced on a strong and competitive note as both teams were fully attacking.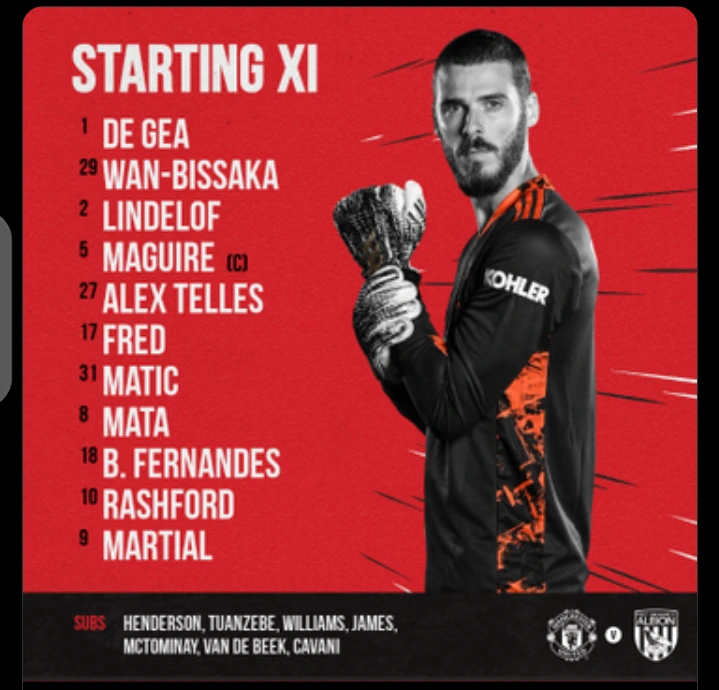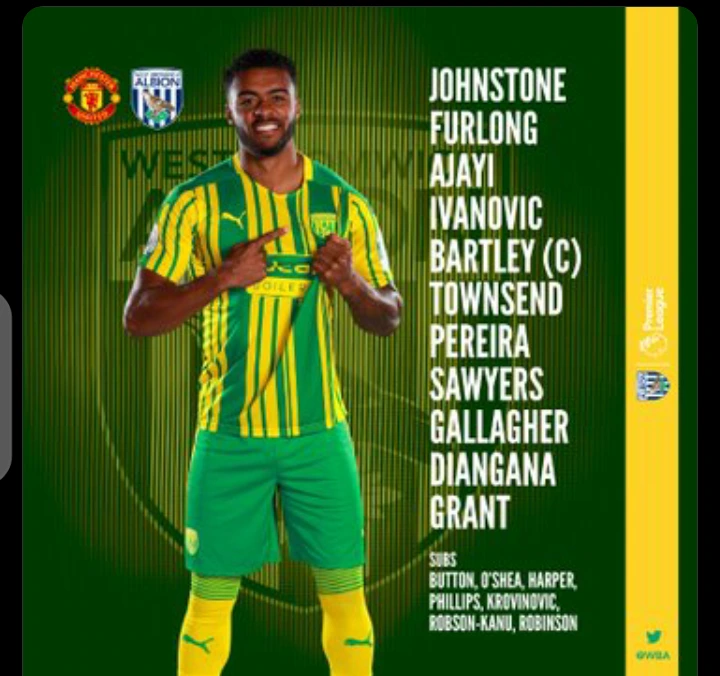 West Bromwich Albion looked like they were going open the scoring lines as they were awarded a penalty. The VAR officials checked and requested the referee to check for himself. After due checking, the referee changed the decision he had earlier made and overruled the penalty. This arose some criticisms and reactions there appeared to have been contact with the shin of the player before the ball.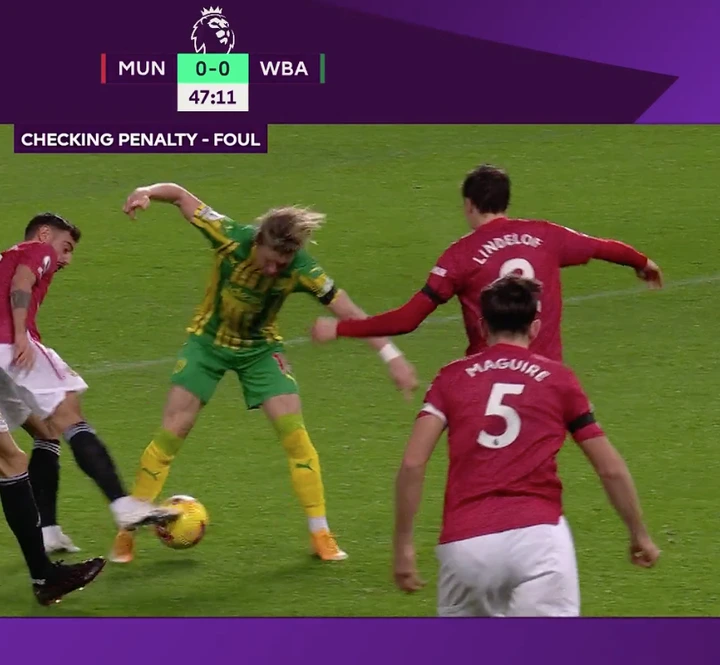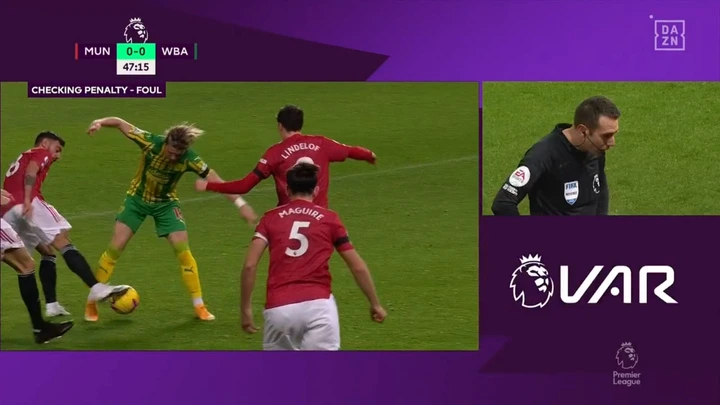 ALSO READ  Man United Goalkeeper should be Starting Ahead of Degea in Some PL Matches
Reaction from Opponents below….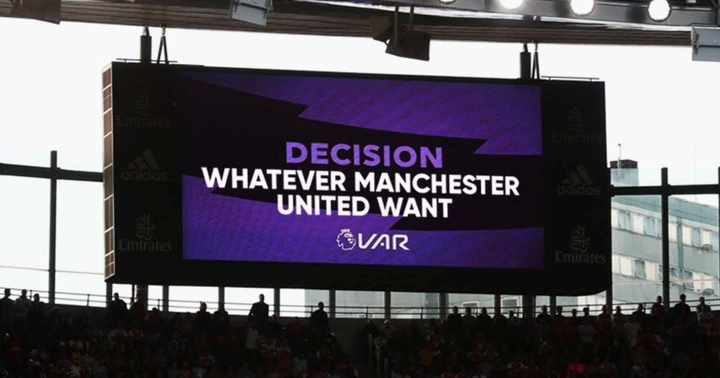 However as the game continued, Manchester united also secured a penalty after a handball (foul) was committed in the box. The penalty kick was saved by the keeper but after a review, it was seen that a violation of rule had occurred, therefore it was retaken by Bruno Fernandes which he converted the penalty into a goal.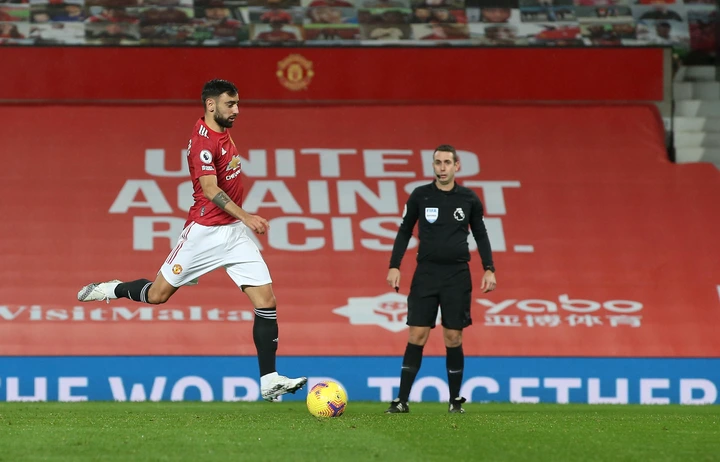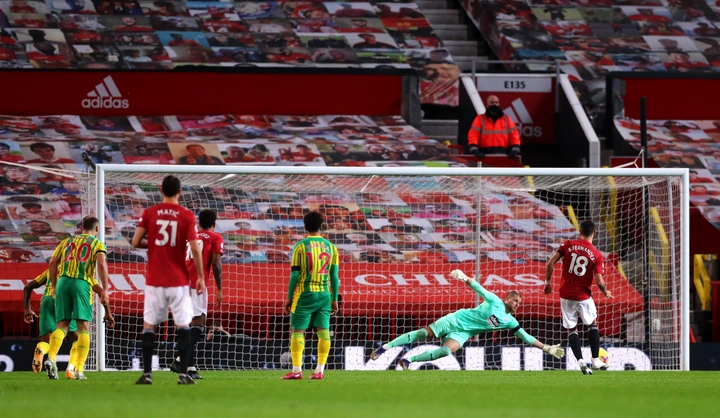 With this, Bruno fernandes has become the player having most penalty goals since his arrival at Manchester united in February. Bruno (12 goals) is a goal ahead ot Cristiano Ronaldo (11goals) and four goals ahead of Lionel Messi (8 goals). Now half of all bruno's goals for Manchester united have been from penalties. 7 of 14 goals this season, and no player across all competitions has this record.
ALSO READ  Messi slams Barcelona for throwing Luis Suarez out
Man United Secures their first home win of the season with a VARy fortunate Win against West Bromwich Albion.