According to a Facebook user identified as Sapele Oghenek, the two young men seen in the pictures below are armed robbers who came to rob a POS store in Delta state. Unfortunately for them, the owner of the shop saw them already and set a trap with money for them and watched them while he hid himself. Just immediately they went inside the store and could not find anyone, they saw the money and carried it. Just them the owner of the shop who was watching them from afar chased after them immediately and they were caught.
See the detail of the incident as shared by Mr Sapele.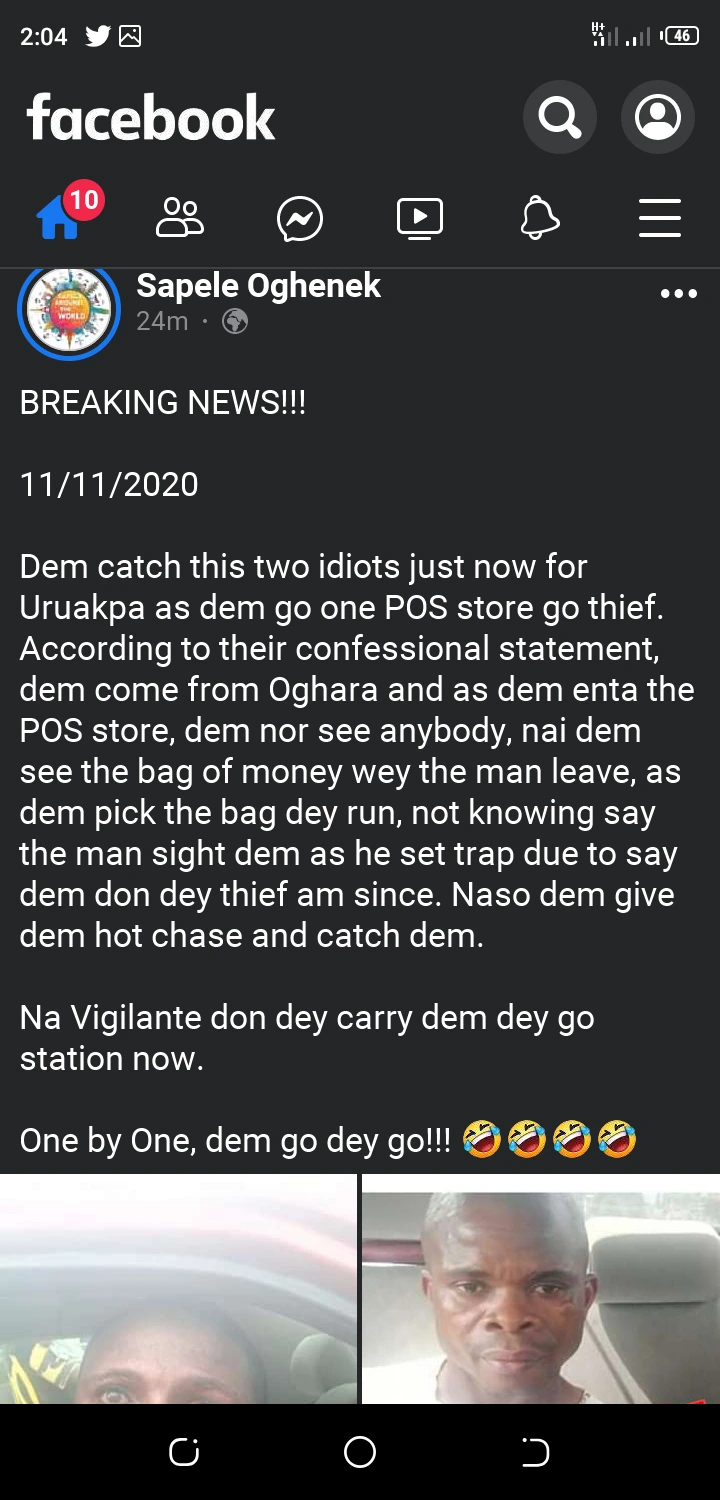 See pictures of the criminals.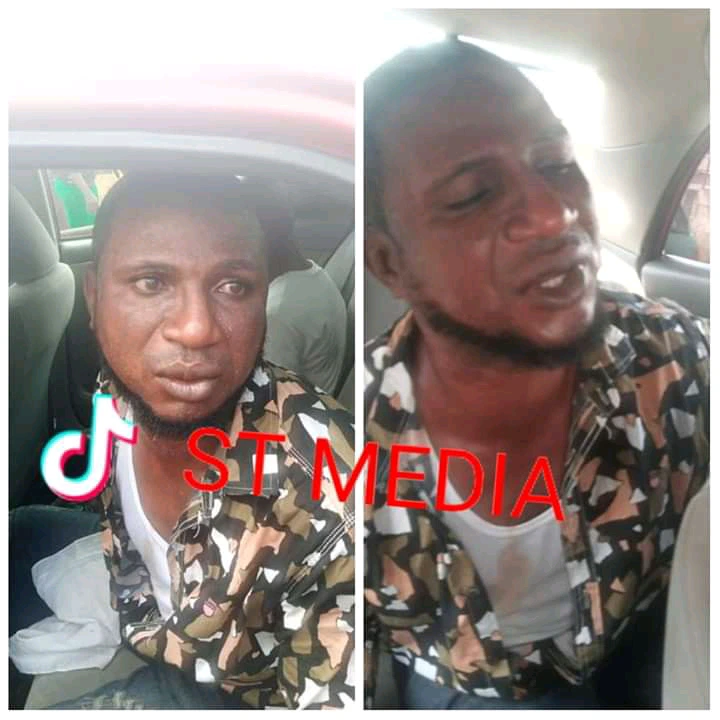 This period is such that people are always adviced to be security conscious and keep at alert because many people who think they couldn't make it from January to this time might desperately want to do whatever they can to make it even if it means ruining lives.