This touching story originates from akwa ibom state, were a lady by name Esther, who had a fatal accident to the extents of almost losing one of her legs, was hospitalized for weeks and at some point, while in the hospital, she got the greatest and most surprising gift every lady would wish for in her entire life. What is surprising in this story is the place and the time this surprise took place.
Her lover Charles, not minding her conditions and not minding if she will ever walk again, ignoring all other health complications that may arise as a result of the accidents, took a bold step and proposed to her on the sick bed.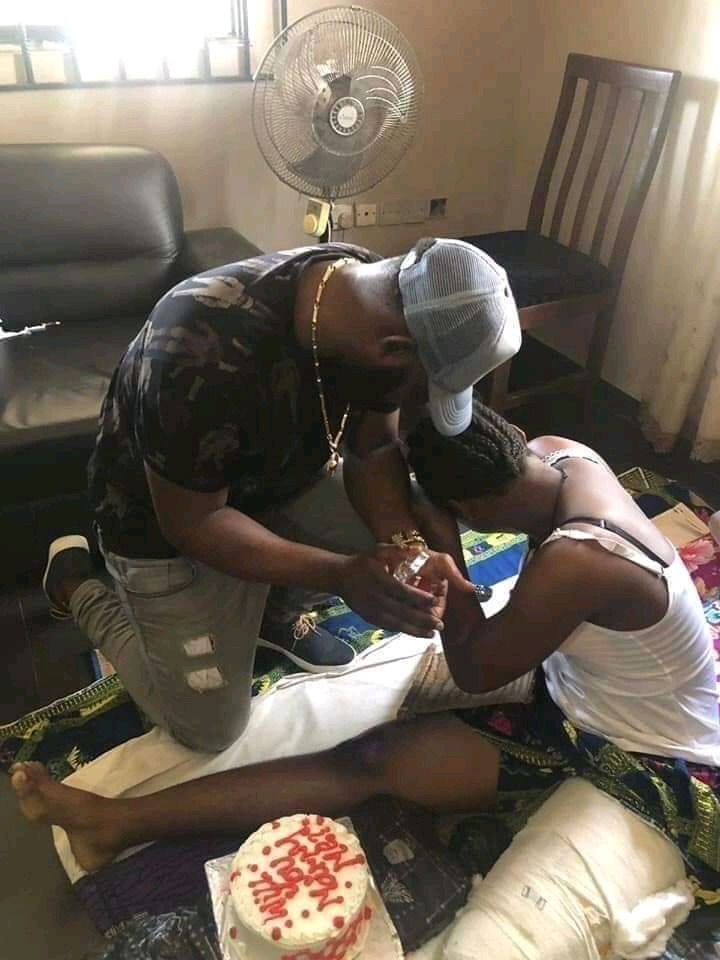 Esther could not hold it but shed tears of joy and happiness. Even in her condition, her lover still took that bold step. How touching indeed. This means we still have some loving and caring guys in our society who practice true love.