Over 30 different types of staphylococci can infect humans, but most infections are caused by Staphylococcus aureus. Staphylococci can be found normally in the nose and on the skin (and less commonly in other locations) of around 25%-30% of healthy adults and in 25% of hospital or medical workers. In the majority of cases, the bacteria do not cause disease. However, a cut, abrasion, or other damage to the skin or other injury may allow the bacteria to overcome the natural protective mechanisms of the body, leading to infection.
Staphylococcus is a group of bacteria (microbe or germ) that can cause a number of infectious diseases in various tissues of the body. Staphylococcus is more familiarly known as staph (pronounced "staff"). Staph-related illness can range from mild and requiring no treatment to severe and potentially fatal.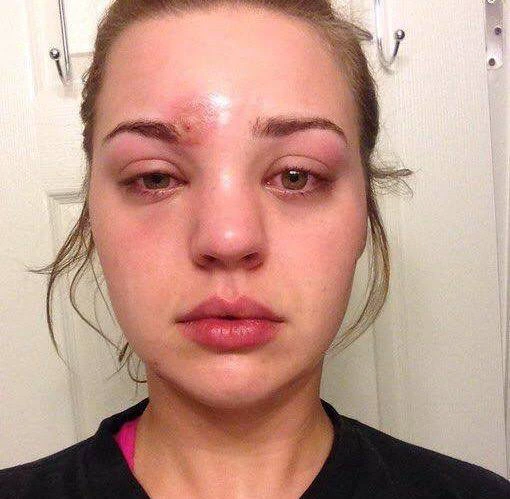 The name Staphylococcus comes from the Greek staphyle, meaning a bunch of grapes, and kokkos, meaning berry, and that is what staph bacteria look like under the microscope, like a bunch of grapes or little round berries.
Staphylococcus aureus is the most dangerous of all of the many common staphylococcal bacteria. These gram-positive, sphere-shaped (coccal) bacteria (see figure How Bacteria Shape Up) often cause skin infections but can cause pneumonia, heart valve infections, and bone infections.
Staphylococcus aureus is present in the nose (usually temporarily) of about 30% of healthy adults and on the skin of about 20%. The percentages are higher for people who are patients in a hospital or who work there.
The bacteria can spread from person to person by direct contact, through contaminated objects (such as gym equipment, telephones, door knobs, television remote controls, or elevator buttons), or, less often, by inhalation of infected droplets dispersed by sneezing or coughing.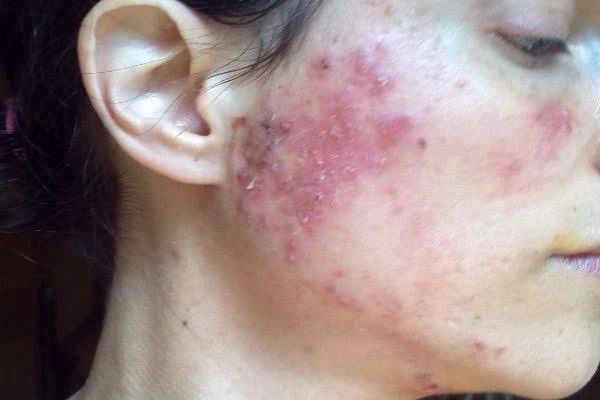 Carriers are people who have the bacteria but do not have any symptoms caused by the bacteria. Carriers can move the bacteria from their nose to other body parts with their hands, sometimes leading to infection. People who are hospitalized or work in a hospital are more likely to be carriers.
Symptoms
Skin infections due to Staphylococcus aureus can include the following:
1, Folliculitis is the least serious. A hair root (follicle) is infected, causing a slightly painful, tiny pimple at the base of a hair.
2, Impetigo consists of shallow, fluid-filled blisters that rupture, leaving honey-colored crusts. Impetigo may itch or hurt.
3, Abscesses (boils or fur-uncles) are warm, painful collections of pus just below the skin.
4, Cellulitis is infection of skin and the tissue just under it. Cellulitis spreads, causing pain and redness.
5, Toxic epidermal necrolysis and, in newborns, scalded skin syndrome are serious infections. Both lead to large-scale peeling of skin. All staphylococcal skin infections are very contagious.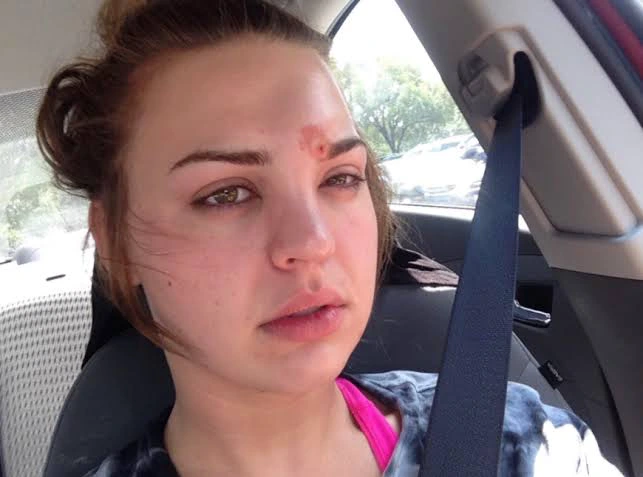 6, Breast infections (mastitis), which may include cellulitis and abscesses, can develop 1 to 4 weeks after delivery. The area around the nipple is red and painful. Abscesses often release large numbers of bacteria into the mother's milk. The bacteria may then infect the nursing infant.
7, Pneumonia often causes a high fever, shortness of breath, and a cough with sputum that may be tinged with blood. Lung abscesses may develop. They sometimes enlarge and involve the membranes around the lungs and sometimes cause pus to collect (called an empyema). These problems make breathing even more difficult.
8, Bloodstream infection is a common cause of death in people with severe burns. Symptoms typically include a persistent high fever and sometimes shock.
9, Endocarditis can quickly damage heart valves, leading to heart failure (with difficulty breathing) and possibly death.
10, Osteomyelitis causes chills, fever, and bone pain. The skin and soft tissues over the infected bone become red and swollen, and fluid may accumulate in nearby joints.
Staphylococcus infection (staph,)" is the most widespread infection in Nigeria. And it is one of the major causes of male infertility due to Azoospermia (Dead sperm count).
Staphylococcus is a very complex disease, apart from being contracted by love making or as a toilet infection; there are some other ways of getting infected.
If you have contracted any form of disease in the past like, gonorrhea, syphilis, herpes, candida (yeast infection), urinary tract infection (U.T.I), etc, which you may have treated but not totally cured, could lead to staph infection.
It could even be contacted from using unclean public toilets or from sores, wounds of infected persons.
Remedy for staphylococcus infection
kindly read our previous post to get our contact number and message us or check our profile picture for our number.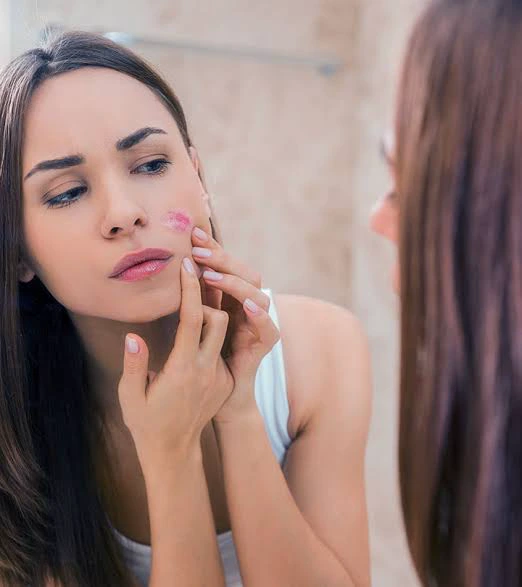 Infection with the bacterium Staphylococcus aureus can cause many health problems, including sepsis. Certain strains of this bacterium are resistant to antibiotics, so they are particularly dangerous. For this reason, it is important to find different ways of attacking and destroying this bacterium in infected people — before it puts their health into serious jeopardy.
Other Staphylococcal Infections;
Staphylococcus aureus produces an enzyme called coagulase. Other species of staphylococci do not and thus are called coagulase-negative staphylococci. These bacteria normally reside on the skin of all healthy people.