…
Nollywood actor Femi Jacobs has sparked some reactions on social media after he claimed that religion is the problem of Nigerians.
According to the actor, religion is one of the reasons why the nation has not been progressing. He however pointed out some positive sides of religion as it has held morality in people to avoid killing each other.
He tweeted: Religion is our problem. Religion is our problem. Well, maybe. But religion is probably the reason your house help has not stabbed you. Or your wife has not shot you in your sleep. It's good to apply this intellect all round o.
Some of you haven't paid salaries in 6 months. Where do you think your staff go for comfort? Or you think it's your charisma that's keeping you alive? Leave the people be. If you make them face you for answers you'll know why God is God. Religion is the people's…hian. Think am.
See reactions: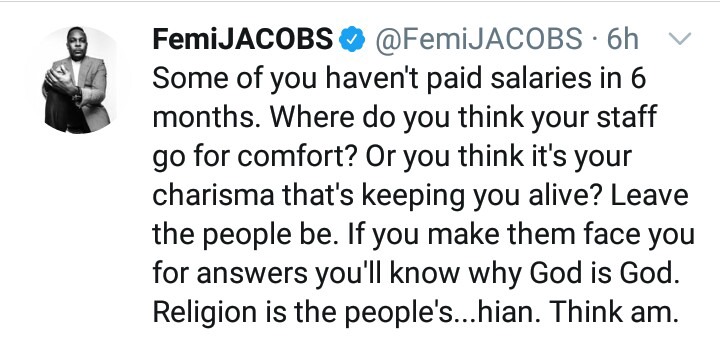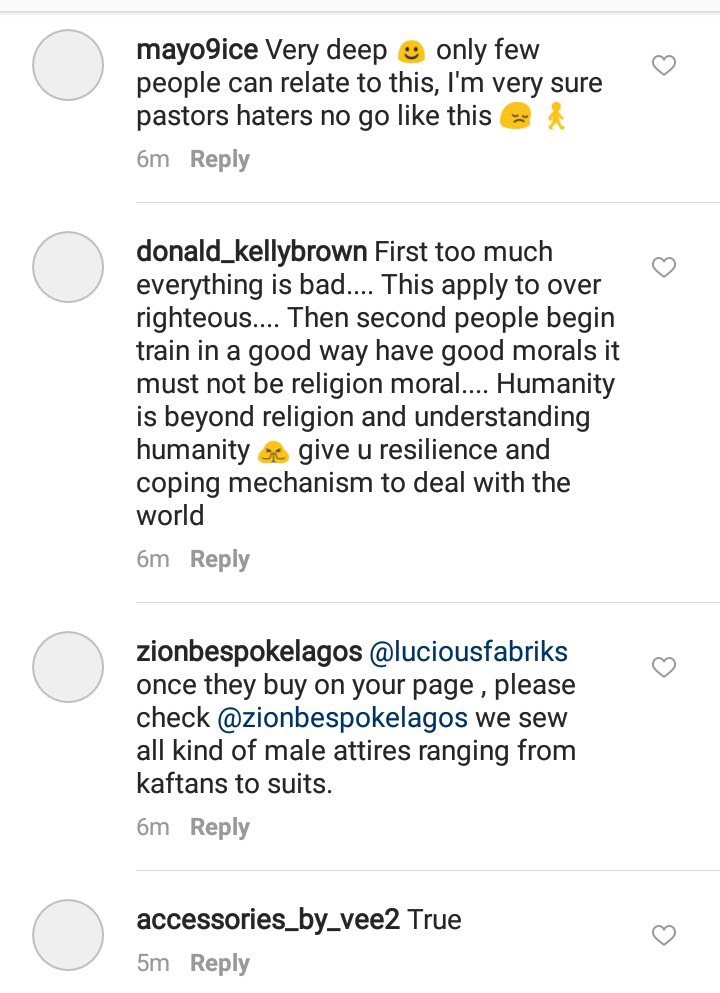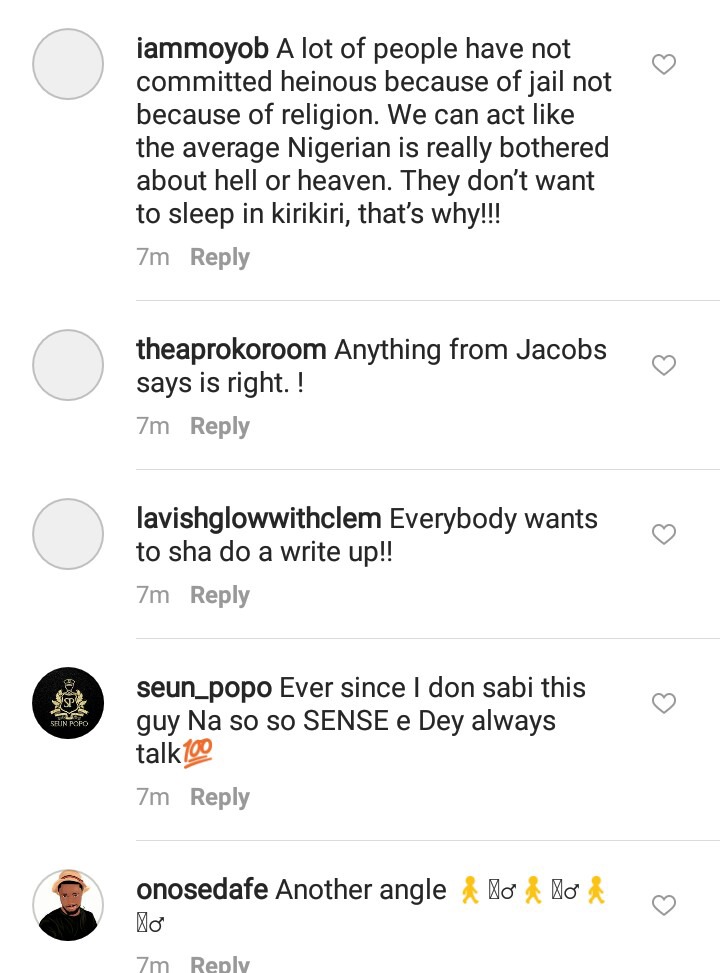 Source: www.NaijaOnPoint.com.ng