Renowned prophet was caught performing rituals with raw human parts in Anambra state.
Actually, Anambra is a state in southeastern part of Nigeria. The capital and seat of government is Awka. The state's theme is "Light of the Nation", formerly known as the " Home for all". Anambra has 181 towns within it.
Just recently, a renowned prophet has been caught with raw human and animals body parts in Anambra state.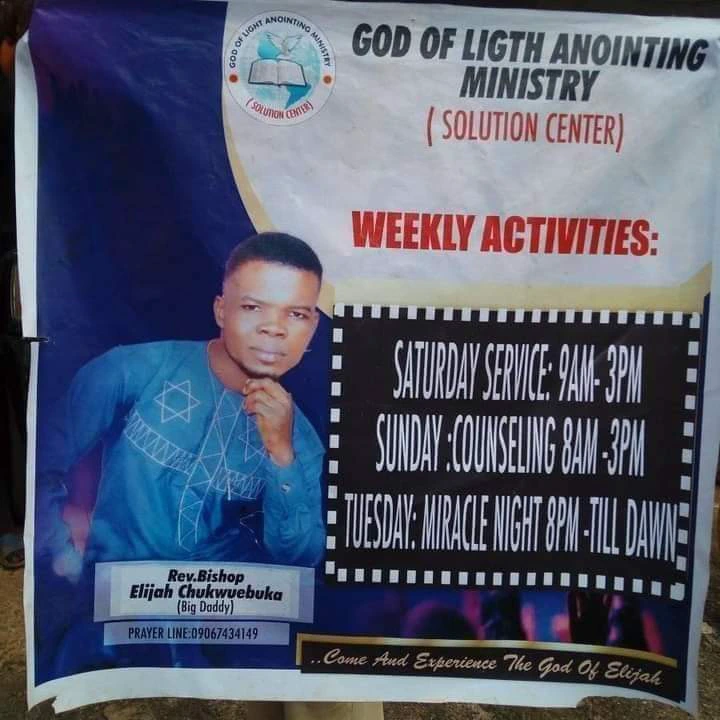 According to the reports, The prophet who goes by the name Pastor Bishop Elijah Chukwuebuka popularly known as Onye Amuma Anyi was caught performing rituals with the human and animals parts.
The man was actually caught by the youths of 'Umunze' community of Anambra state.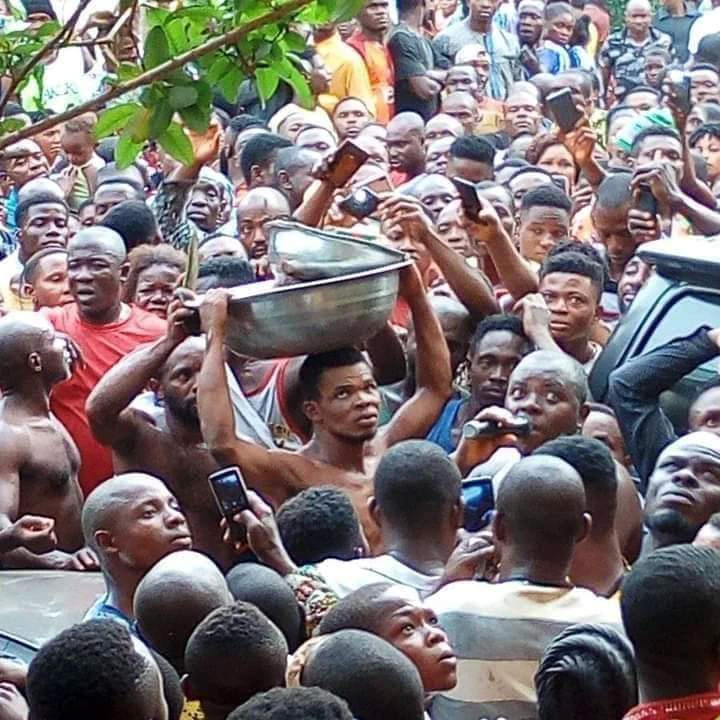 The renowned young prophet was said to have caught in the early hour of today at the 'Amaikpa junction' of the community where he was seen performing rituals with calabash containing human and animal parts.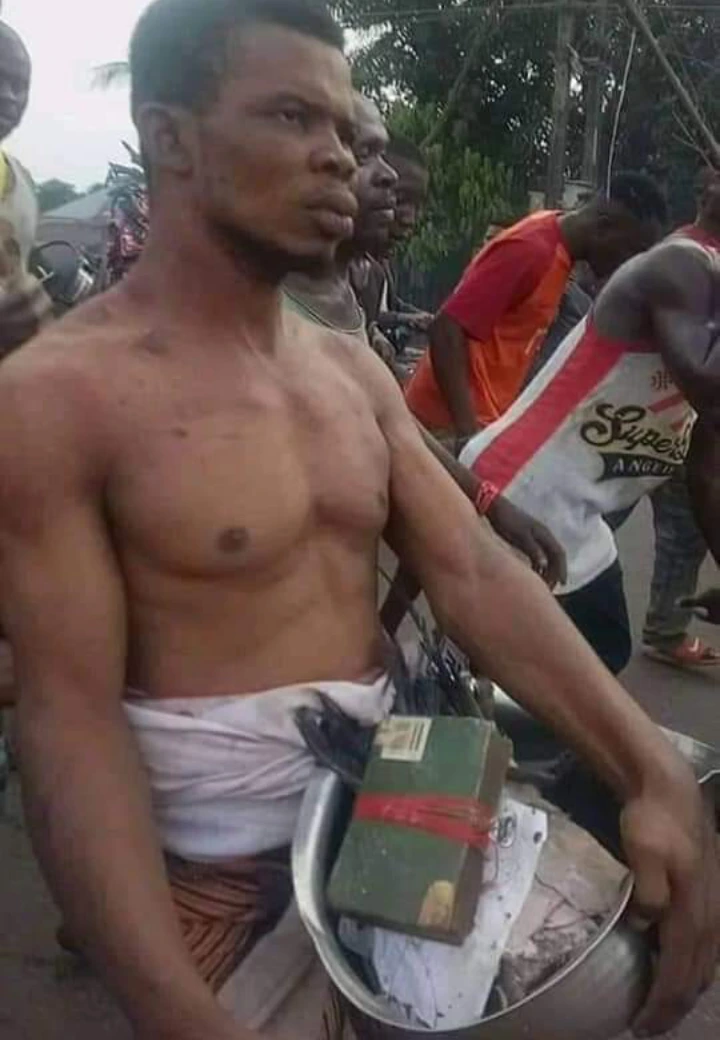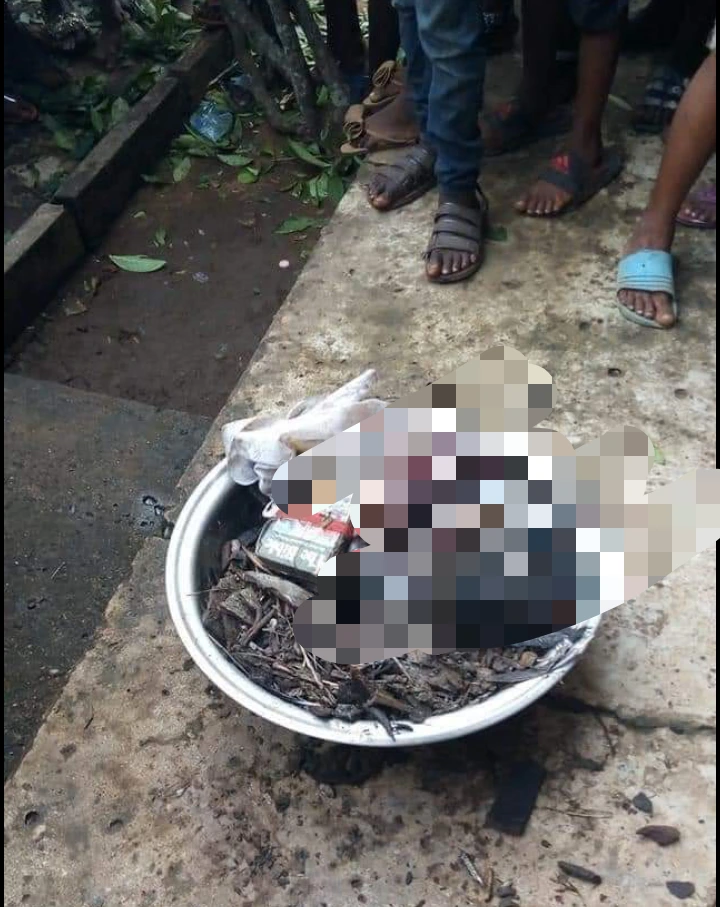 The man was actually known for his mysterious powers to tell without being told people's phone numbers, name and that of their family members and so on.
He was recently paraded by youths of the community earlier today.
Report from a popular news page just recently.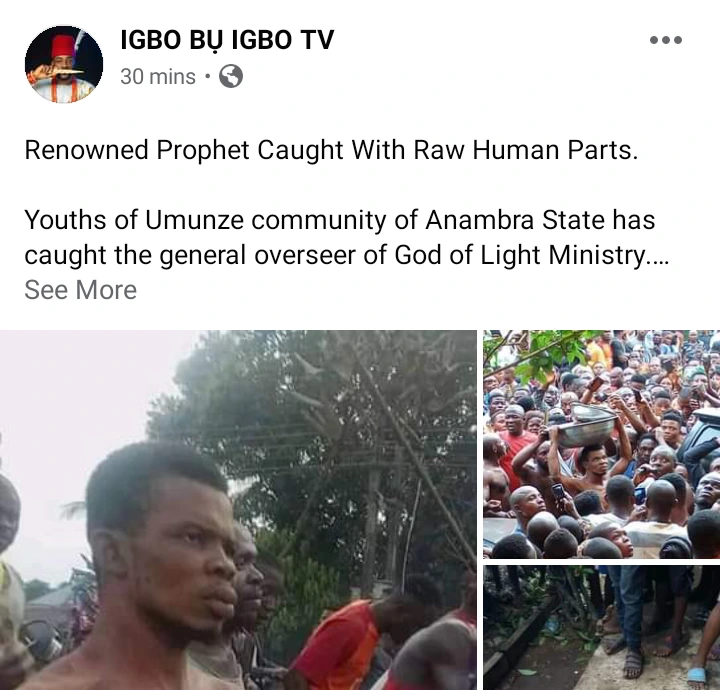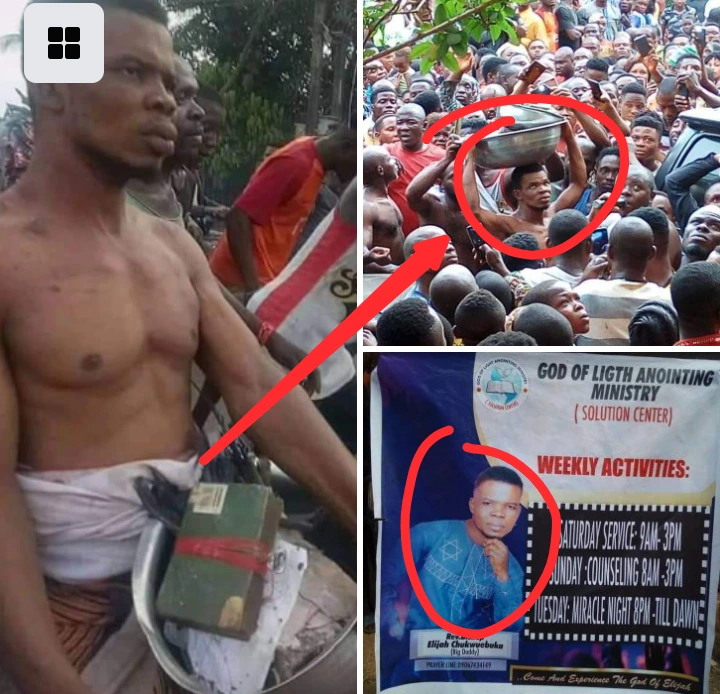 May God continue to protect us from this kind of people.