The relationship between formal DMW signee Lhilfrosh and his girlfriend Gift allegedly came to an end about three weeks ago due to the violence that was said to have been the main cause of their break-up. Before I proceed with this interesting gist, please hit the follow icon button at the top of your device to follow me for more gist, news, and updates… Thank you.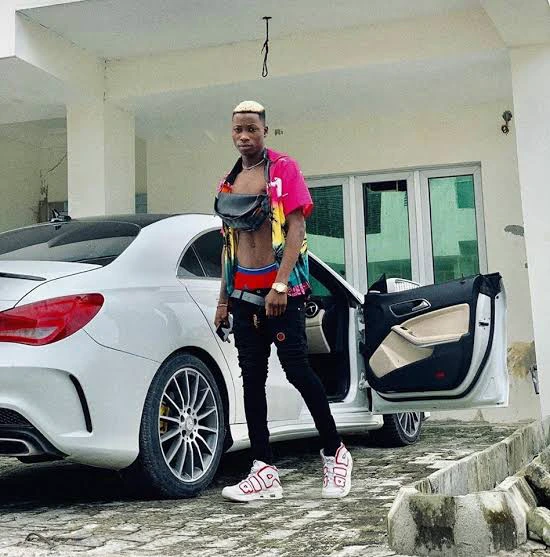 Recently, the fracas between Lhilfrosh and his girlfriend has been the talk that has flooded social media with a name tagged on Lhilfrosh to be a girlfriend beater.
His girlfriend took to her Twitter page to complain about the torture she has been going through from Lhilfrosh to an extent of beating her up, which led to her swollen face she showed on Twitter.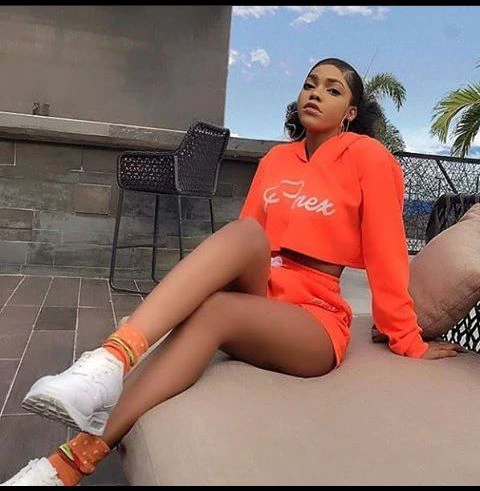 But Lhilfrosh has finally exposed his girlfriend with a leaked conversation between the two of them.
According to Lhilfrosh, he said "I know it took me so long to come out, but here is my side of the story on how it all started. Kindly take your time buy going through between I and Iyamatirie Okeoghene Taiwo Gift (thacutegemini) one after the other, continue on my next post.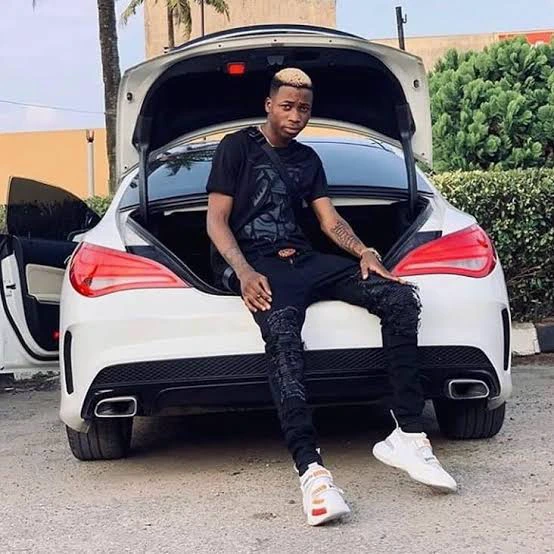 At a point, she even asked if I feel anything spiritual in our chat… Check slide 7 which got me surprised. When I saw the update online about me beating her up to stupor, then I asked her, I know you want to trend is it true? She replied "I want to trend" and I begged her to delete the post".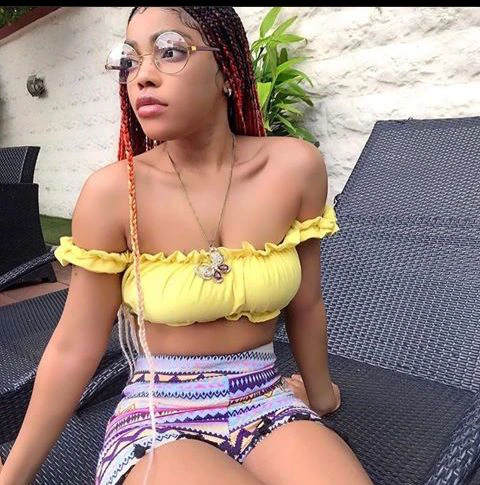 The conversation between these two people left almost everyone in the comments section surprised, confused, and in doubt, if truly it was a genuine conversation or soft work from him.
See people's reactions below 👇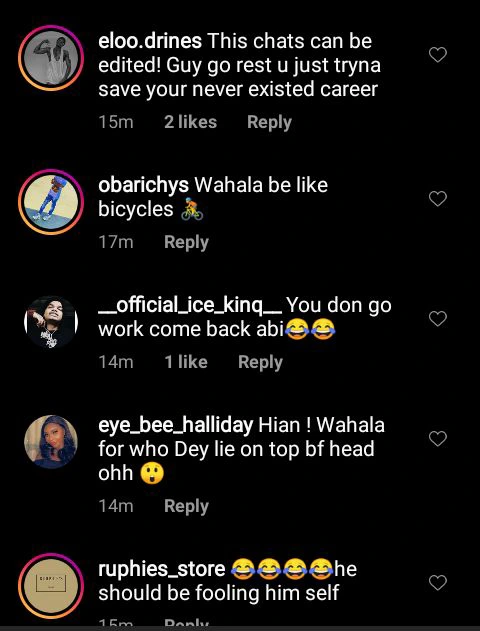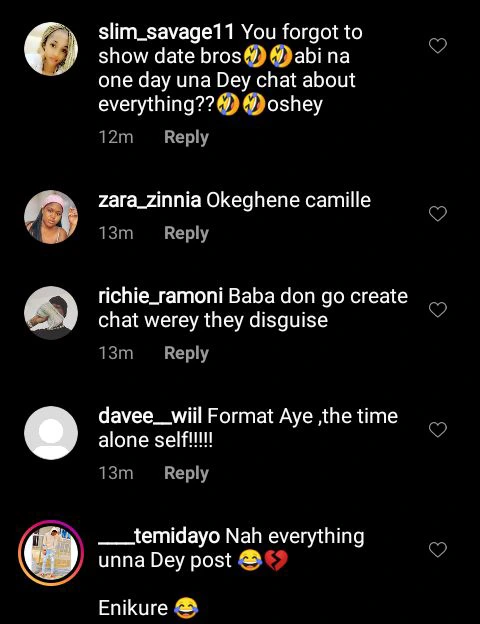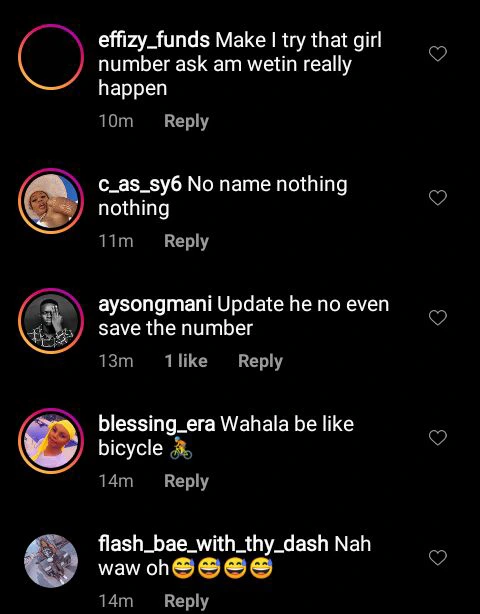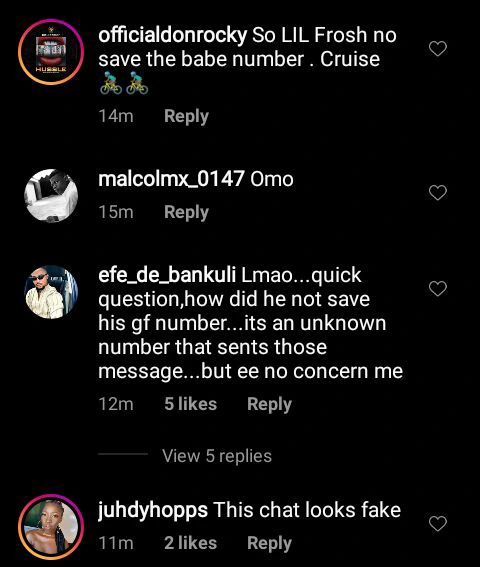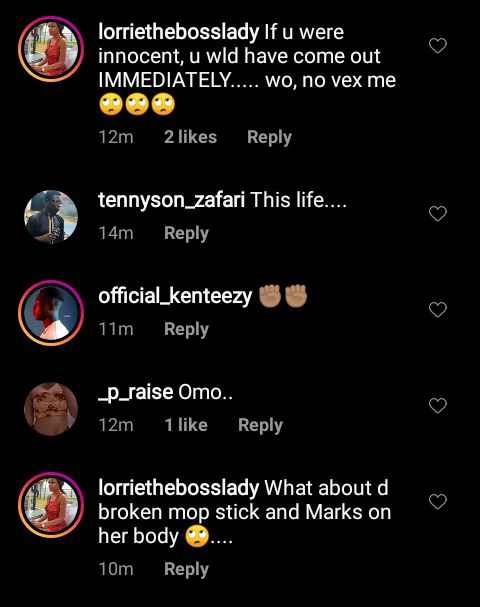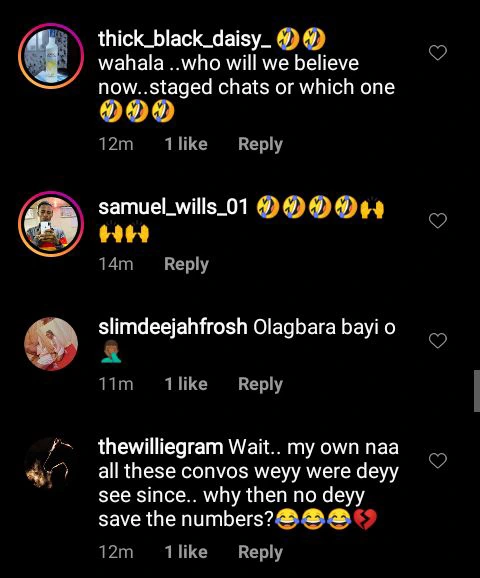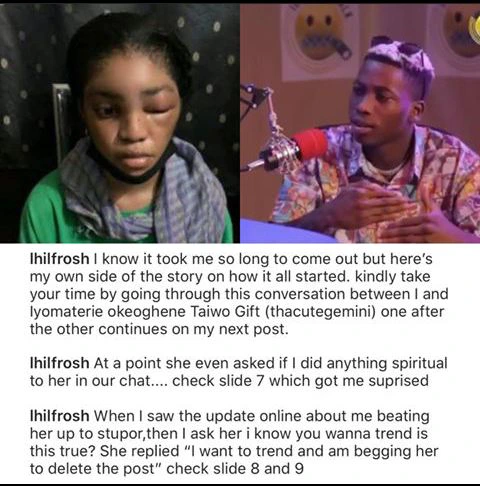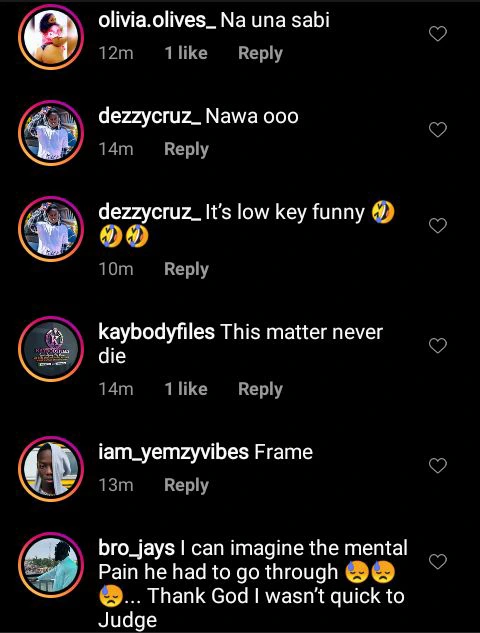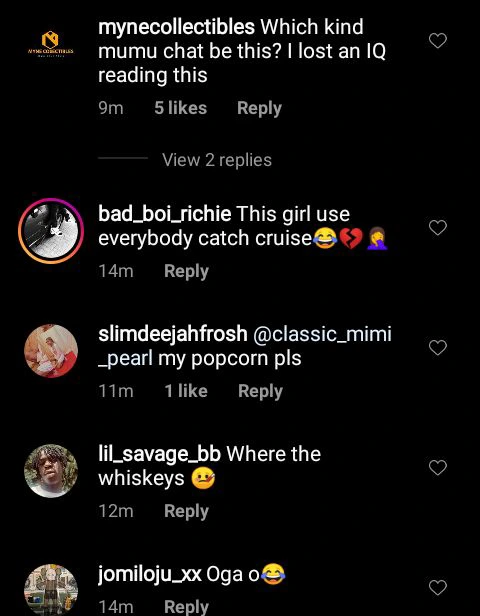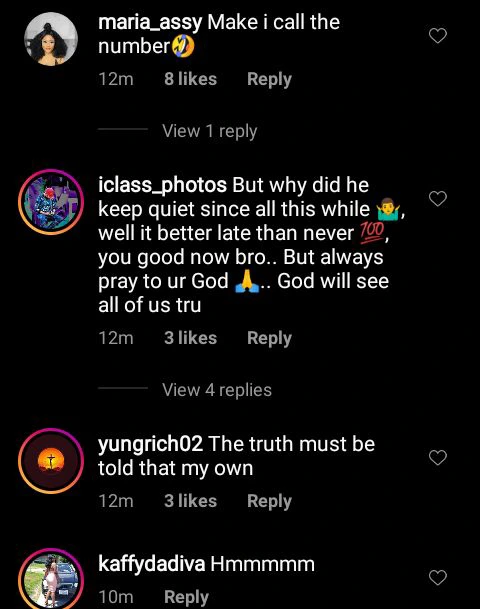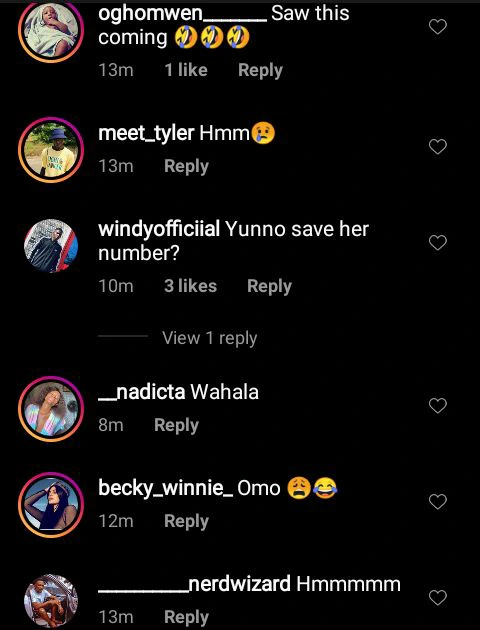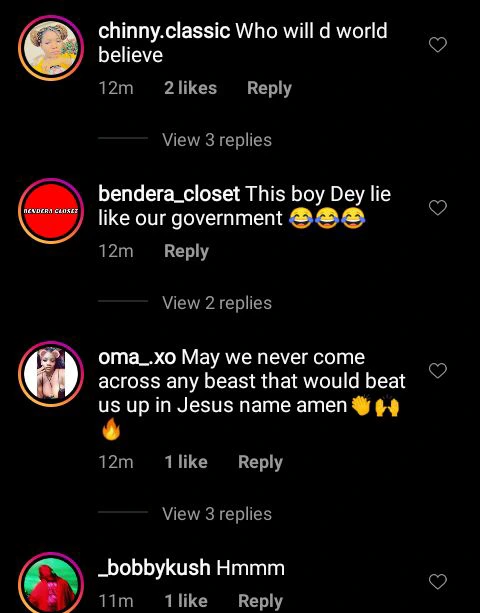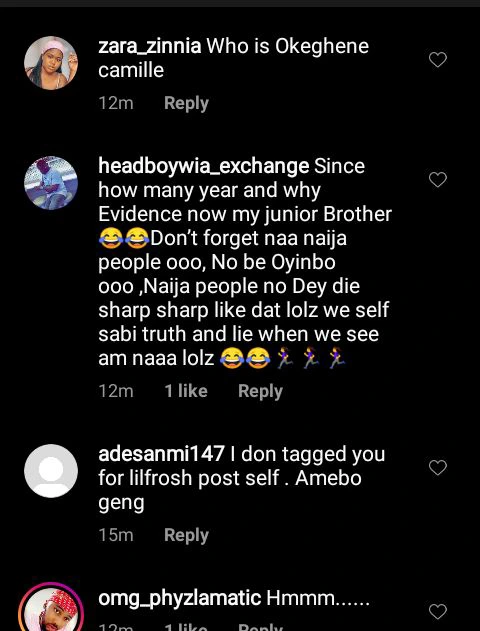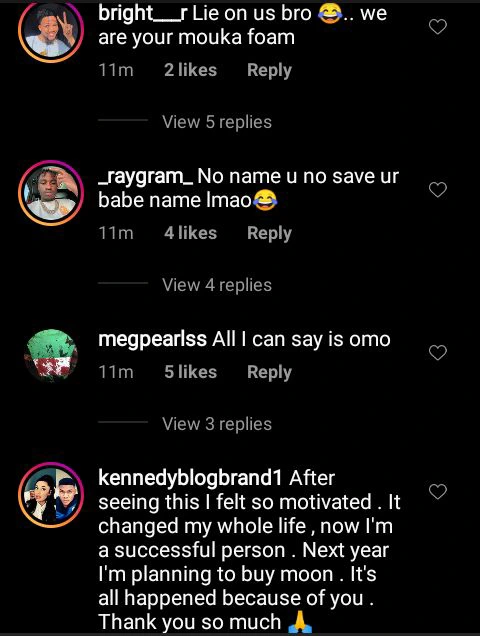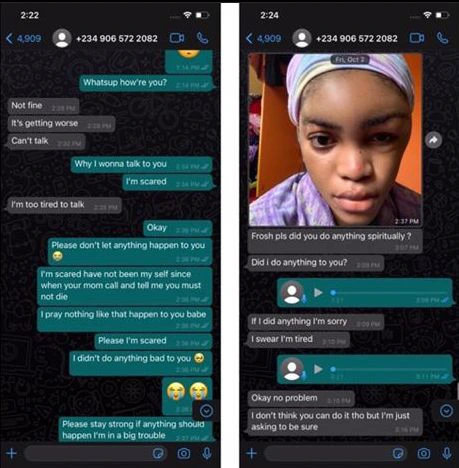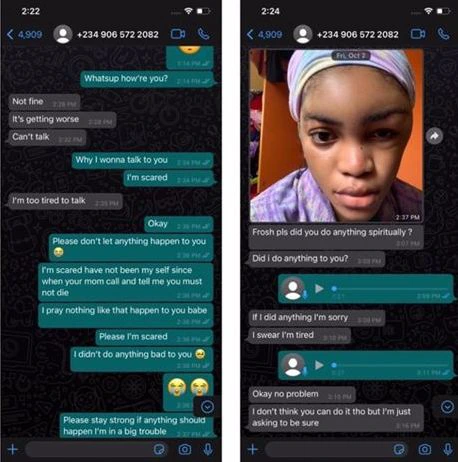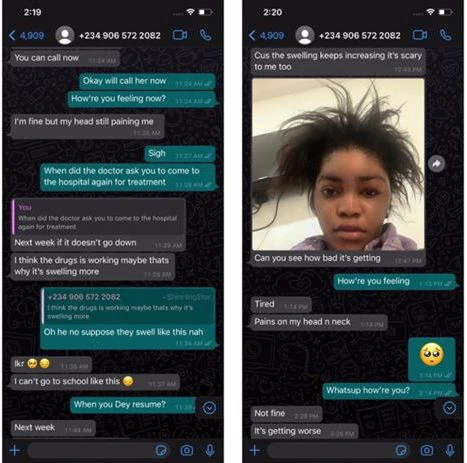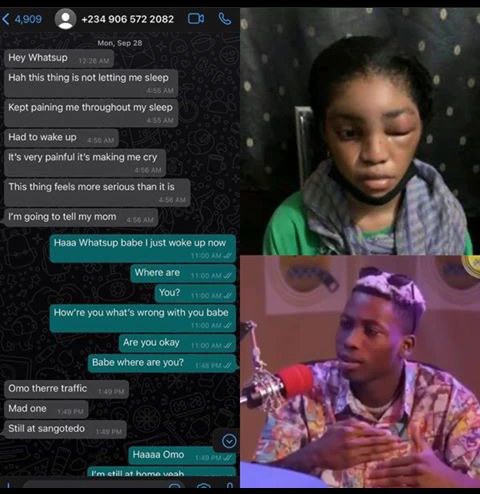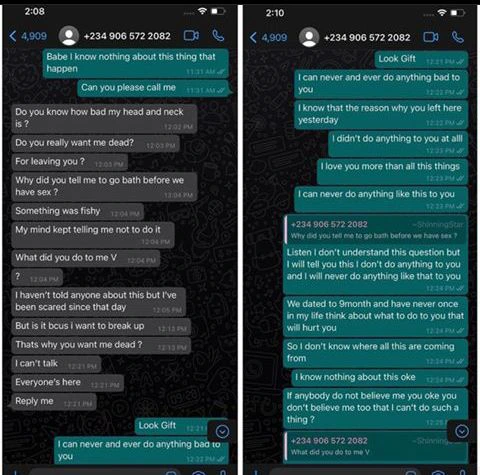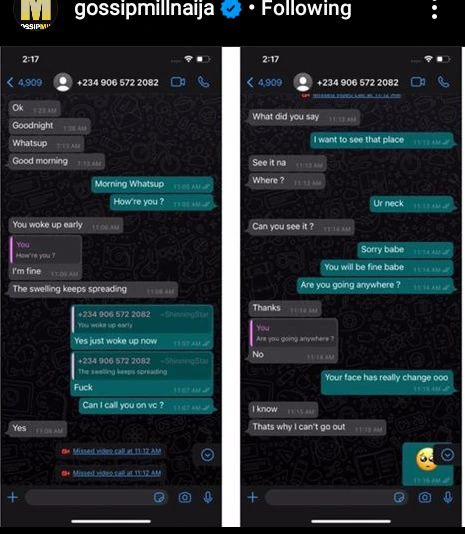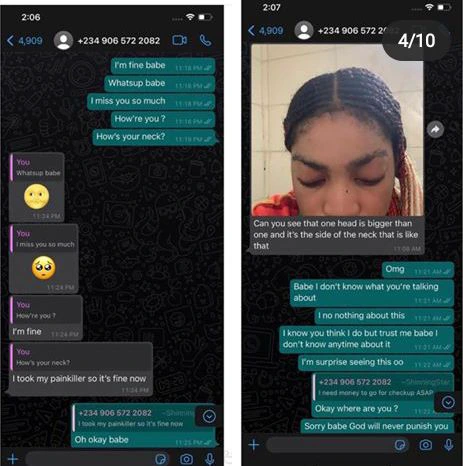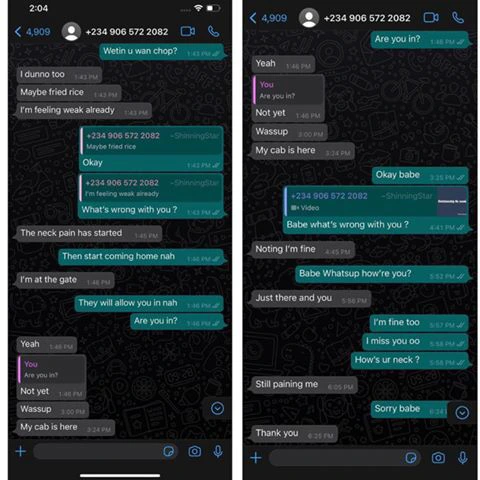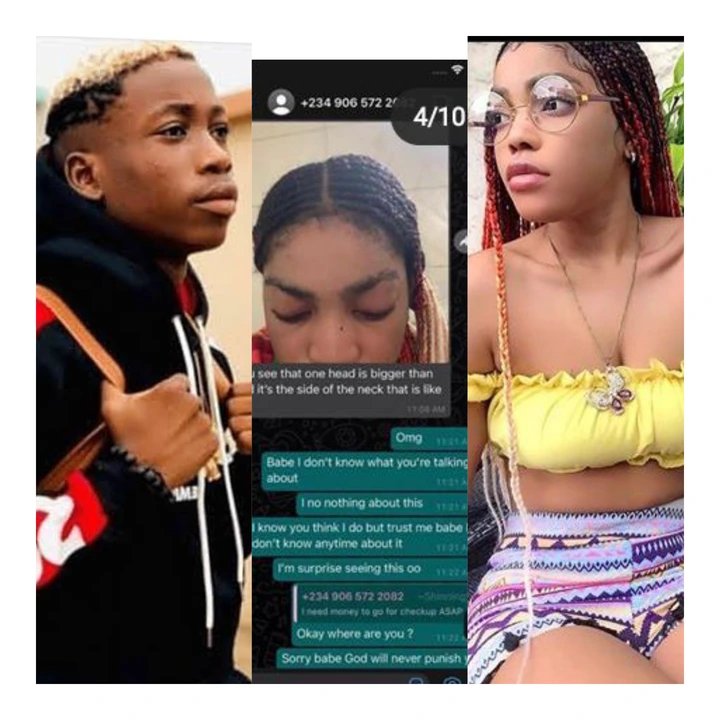 There is no doubt he once said that his girlfriend was having a boil behind her ears, she was always sending him reports on how the state of her health was going based on their chat. But he was surprised to see on social media that he has involved in domestic violence with Gift his girlfriend.