The N-POWER program is a program initiated by the current administration to help alleviate and reduce the rate of unemployment and poverty among the Youths in the Nation.
The program has seen over 500,000 Nigerian youths out of poverty and unemployment within the past four years with its two batches, A and B until in June and July this year where there were being disengaged from the program.
The N-POWER program has opened its portal for registration of a new batch of Beneficiaries a few months ago but till now, the applicants have not been shortlisted to come on board the scheme.
Due to the delay in the shortlisted list, the applicants have been anxious and this has birthed several fake and scammer platforms intending to get sensitive details of the candidates and use such to extort cash from them.
The Ministry of Humanitarian Affairs and Disaster Management with its Minister, Sadiya Umar have on different occasions advised applicants not to give out their sensitive pieces of information like Emails and Passwords to anyone.
The lastest of these fake platforms is shown in the screenshot below: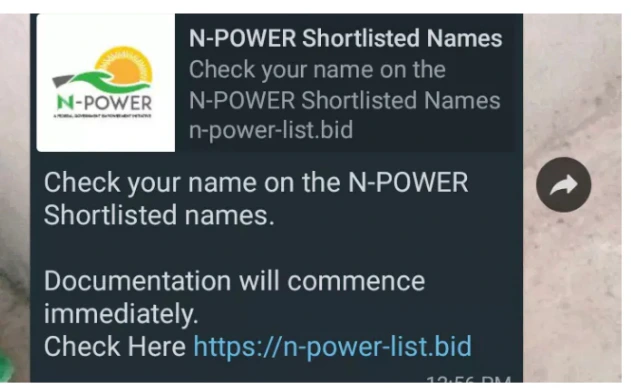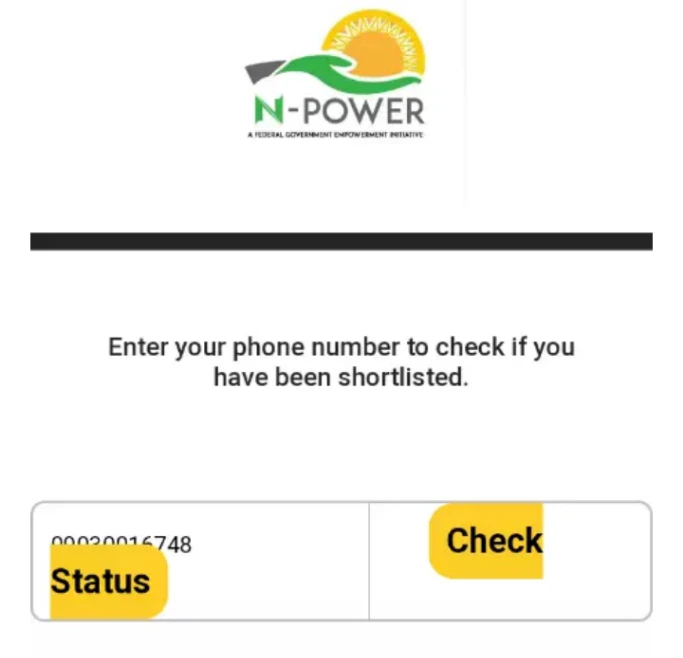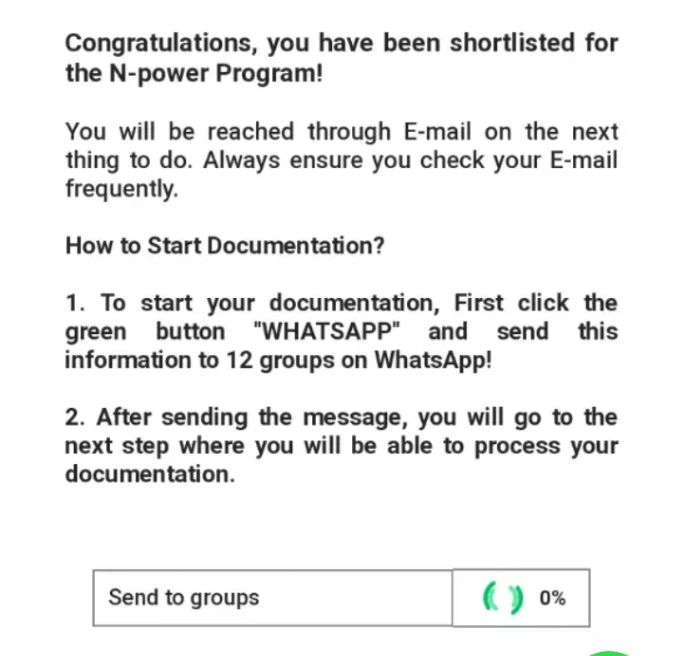 Source: Google
This fake platform requests for the beneficiaries' phone number and once it is provided, an auto message displays telling the beneficiary that there have been shortlisted and that their documentation will soon commence.