The world will never stop coming up with wonders. On each and every year, the Guiness World Book of Records is updated with new mysteries that has happened throughout the year. In this case therefore, we meet a woman with one of the biggest mouths in the world. Her mouth reportedly measures 9.25 cm wide. We had one called Francisco Domingo Joaquim from Angola who holds the Guiness World Record by having lips stretch of 17 cm i.e 6.5 inches wide. Below is a photo of the woman in question called Samantha Ramsdell from Stamford: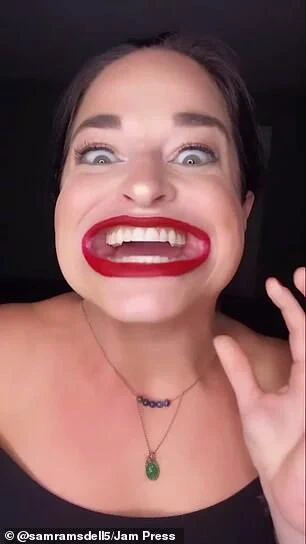 She is a tiktoker from Stamford and her name is Samanth Ramsdell. She was spotted in a viral tiktok video as she crammed two whole doughnuts inside her mouth. She has got almost a Million followers and therefore she should be making good amount of money on a single tiktok video.
Such kind of a talent though comes with its own challenges. She revealed her experience during an interview with Davina McCall and Philip Schofield that she was often bullied and called nasty names when she was a child. You can imagine the trauma one can go through for having the biggest mouth among his or her peers. Its not easy and therefore she might have gone through a lot.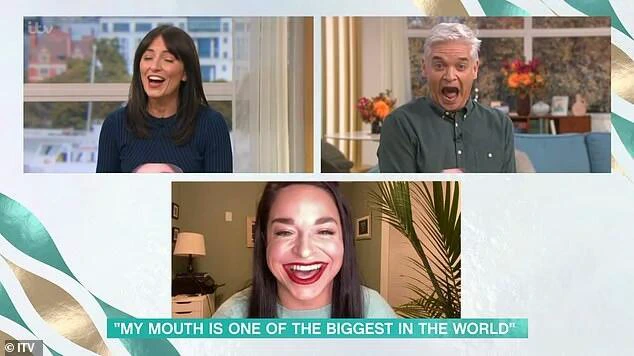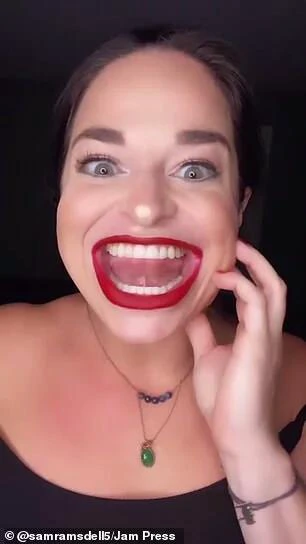 According to her, she has always aspired to be a singer and a comedian. Her career should have been shut down since clubs and entertaiment centers have been closed due to the corona virus pandemic. The pandemic have indeed affected the world and closed the businesses. This has really had a big impact especially to the entertainment industry. But thanks to tiktok that has been popular as comedians use the platform together with youtube to entertain the world during lock down.
So she turned to tiktok and got much attention and huge following after his videos turned out to be funny. This was because of her huge mouth. See her exact words below: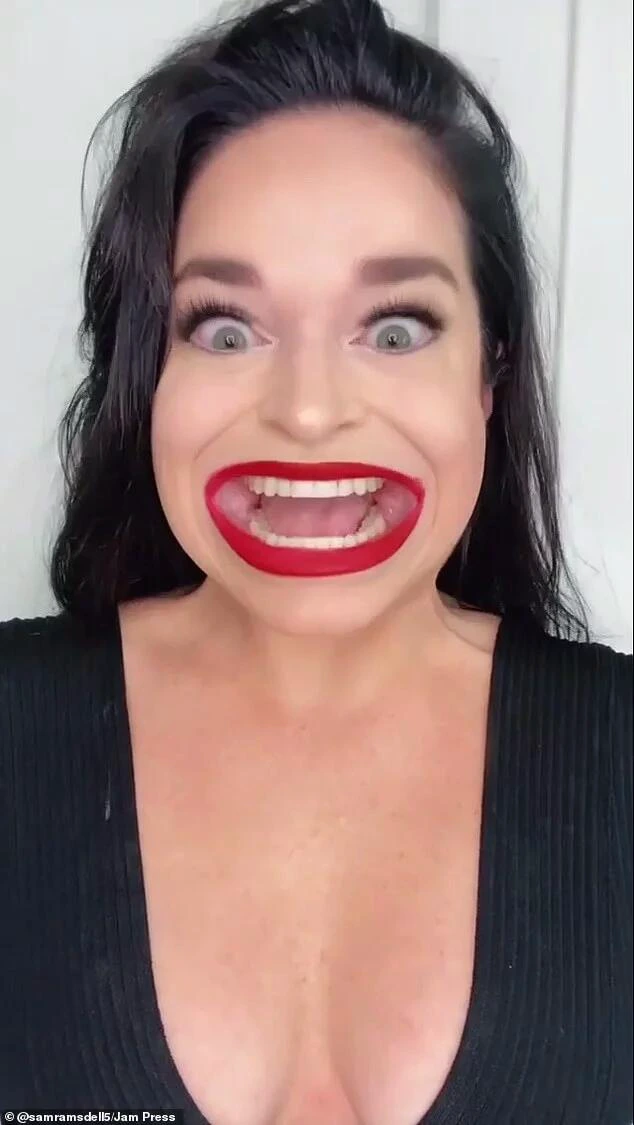 "It came from a lot of my comedy videos, when I made funny expressions, people were like, "What is up with your mouth?. I started making funny responses to them." she said.
During the interview, its reported that quite a number of items were passed through it including an apple, a doughnut and a sandwich and a Chrismas candle. If there was a competition of the same, she will probably have won. This is because during the end of the Interview she picked an apple and crammed it inside her mouth so easily. The apple could not even touch her lipstick.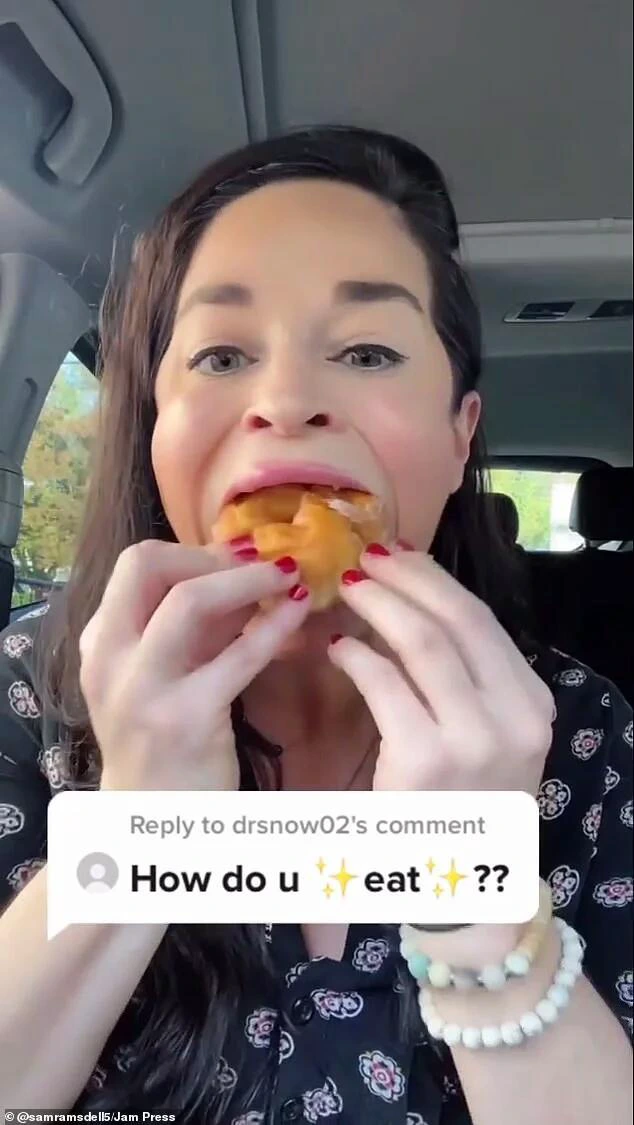 On tiktok, she revealed that viewers do request her to eat different food items and could do it gladly. In so doing, she will generate huge following and hence much earning. She confirmed that we have other top tiktokers who have made it their full time job. Since its their full time job they do it heartily without unwavering spirit. She has not been left behind too in the same challenges that happen on that social media platform.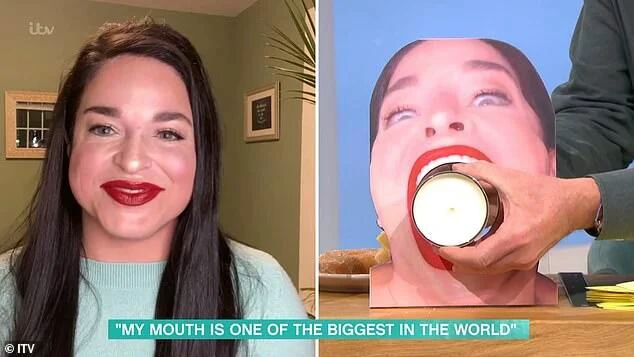 Apart from being a comedian, she also does sales as a medical sales representative. She had only 300 followers in the beginning but 6 months later, she was close to a million. You can imagine how she grew so fast until she reached such a big number.