An Abu Dhabi Federal Court of Appeal in the United Arab Emirates, UAE, have convicted six Nigerians on allegation of funding the most popular Jihadist group in Nigeria, Boko Haram.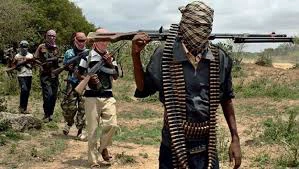 Reports had it that, two of the convicts in person of Surajo Abubakar Muhammad and Saleh Yusuf Adamu were both sentenced to life imprisonment for their roles in the alleged funding of Boko Haram. The other four, convicts whose names were given as Muhammad Ibrahim Isa, Ibrahim Ali Alhassan, Bashir Ali Yusuf and AbdurRahman Ado Musa, were all sentenced to ten year imprisonment each.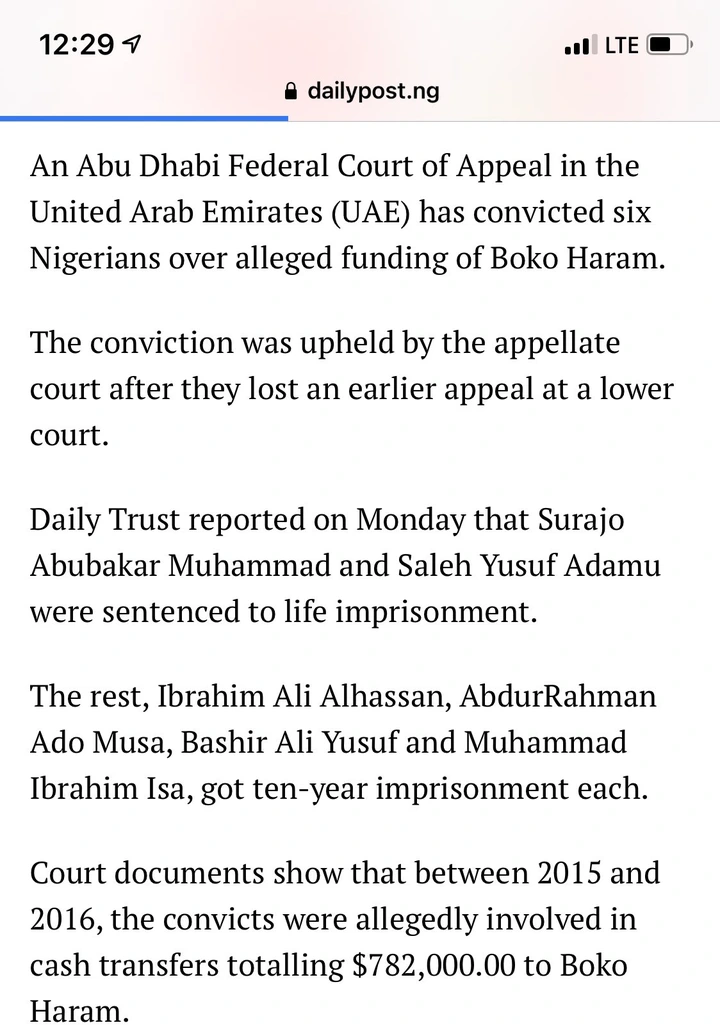 According to the Abu Dhabi's court, the convicts allegedly made cash transfer totalling $782,000 to Boko Haram between year 2015 and 2016.
The convicts were allegedly apprehended sometime in April 2017 after the warrants of arrest were issued from the office of the National Security Bureau, following the confirmation that the culprits are members of Boko Haram.
The transactions that led the six accused in jail, were allegedly facilitated by two individuals base in Nigeria, who are Boko Haram agents.
Recall that for over a decade, Nigeria has not being able to unravel the mystery behind Boko Haram funding. This is the first time, someone will be identified as the financier of the jihadist group, Boko Haram.
The post Just In: Sponsors of Bokoharam Revealed, See Full List appeared first on Naija Campus Jams.