As the struggle to end police brutality still remains very hopeful, there have been some fresh reported cases of abuse of power by Nigerian security forces . Shifting away from the spotlight of the Nigerian Police force, there comes the Nigerian military, a security force that has also received its fair share of accusations on the issue of abuse of power many times; a stereotype associated with them .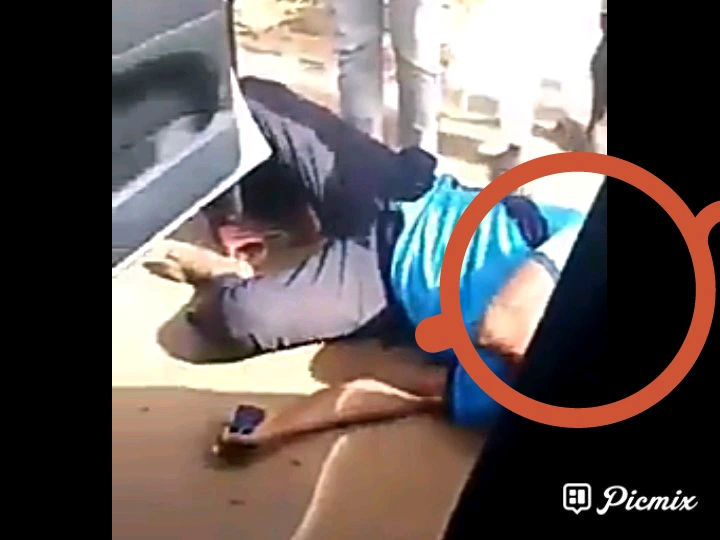 However this goes beyond accusations or stereotypes. A video shared on social media, which shows the unnecessary use of force by a soldier on a civilian has made people wonder if the proposed reforms will have an impact on individuals of any security force in Nigeria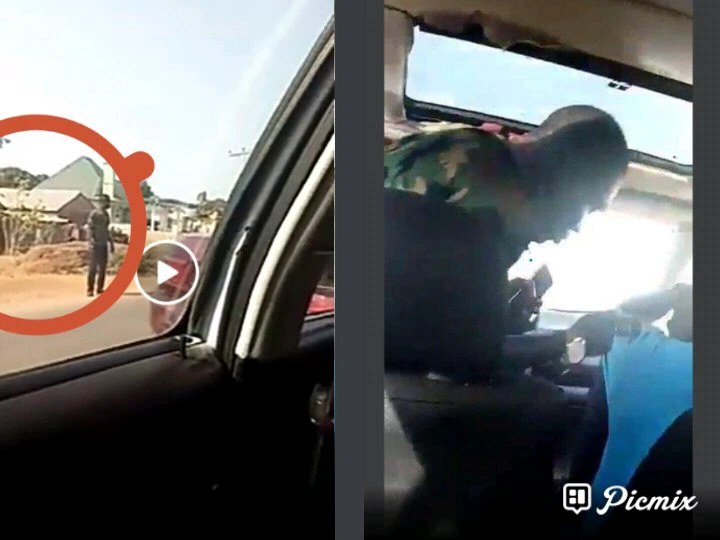 In a video which was shared on the Facebook page of Within Nigeria, a visibly angry Nigerian military officer approached occupants of a car who were apparently travellers. From observations made, it was easy to note that there was already an underlying issue between the soon-to-be assaulted man and the military officer before the video started recording. As the military officer raged towards the vehicle which was parked by the side of a moderately busy road , a man in the car could be heard saying " Oga Wetin I Do You? " in Nigerian pidgin English – asking what he had done to the officer.
The soldier didn't see to take the question lightly as it seemed to have unexpectedly triggered his underlying anger. The soldier opened the door of the vehicle and further descended on the man with kicks, blows and slaps.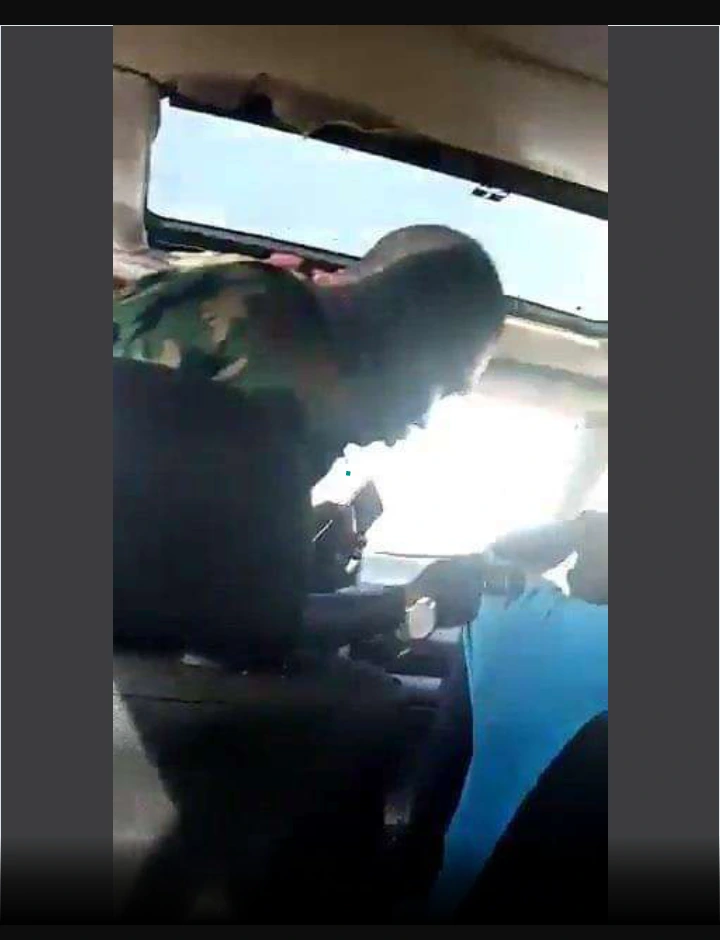 As he went on with his assault , he (the soldier) could be heard angrily asking his assault victim "na me wey you dey talk give?" in Nigerian pidgin English – asking if he was the one he (the man) was talking to. This was perhaps in reference to the man's initial question. After the round of assault, the battered victim could be seen falling helplessly to the ground from the other side of the vehicle. Passers-by would only try to pacify the soldier afterwards, as probably none of them knew exactly what caused the issue .