Tomatoes are not only used a a vegetable but also to maintain our skin. Here are ways on how you can use tomatoes to achieve a glowing and spotless skin.
Tomatoes are one of the most effective remedies for healthy and clean skin, other than removing acne or reduce excessive oil in the face, Tomatoes can solve half of your skin problems.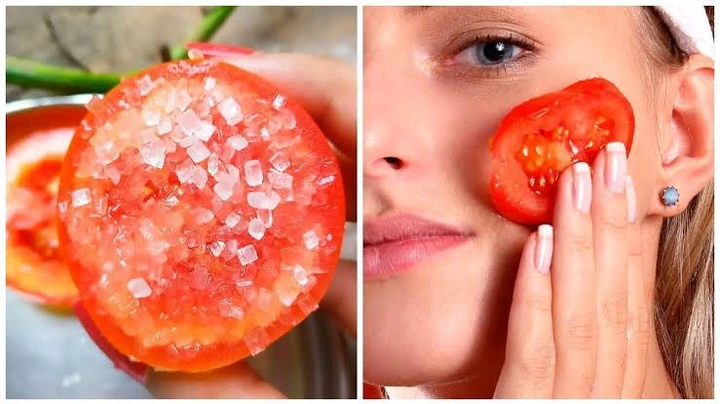 Tomatoes according to research is not only full of nutrients but also highly effective in clarifying the skin.
When applied, Tomatoes help to reduce oil build up, which further reduces the chances of a black heads.
Here are how to use it for different reasons.
Tomatoes reduces open pores.
Just cut the tomatoes to prefered sizes and rub all over the skin, letting the juice saturate into the pores.
Leave it for 10 minutes and wash it off with lukewarm water, by so doing will shrink the pores and reduces it's appearance.
Tomatoes also reduces the effect of sun burn.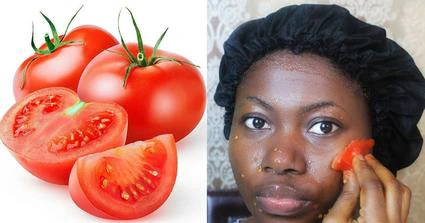 The sun makes one skin look dull, lifeless and tired, which is not good for women. Tomatoes are rich in vitamin C and A which not only give the skin a fresher and fair look, but reduces the effect of sunburn.
You can blend the tomatoes to get the paste, but in the absence of blender just cut very well into pieces and apply to the affected sun burn area.
Leave it to dry for 15 minutes, the rinse it off with normal water.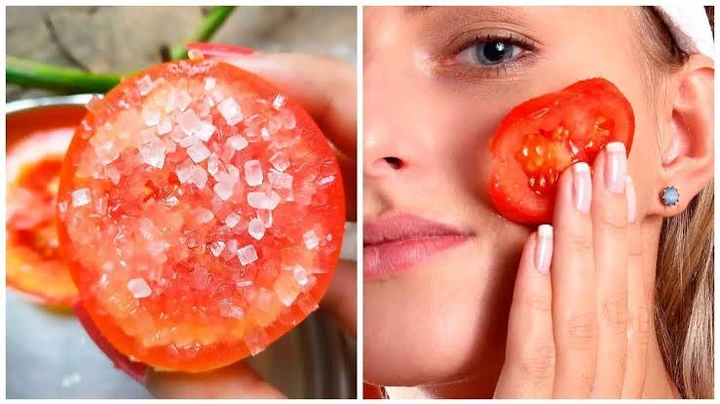 To lighten your skin.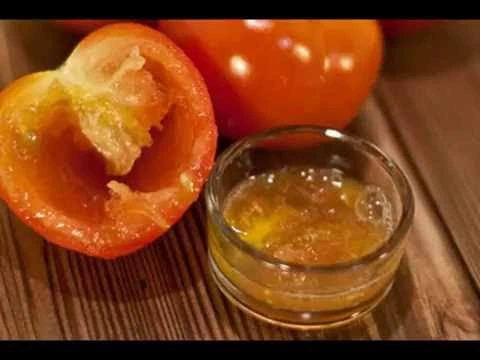 Tomatoes are great natural bleaching agent when used as skin care products.
Tomatoes also used to remove or clear dark spots caused by acnes. Here is how to use it to lighten your skin.
Things you need.
Tomato juice.
Lemon juice.
Milk.
Directions.
Strain the tomato juice into a clean bowel.
Add lemon juice and and milk into the tomato juice and mix properly.
Apply the mixed juice properly to the face.