Did you know that MTN is giving out new Deal zone? Giving subscribers 1GB for only 200 naira, 1.5GB for 300 naira and with this you can get the chance of getting 5GB for just 1000 naira. You probably wouldn't have known this if you hadn't seen this article.
MTN as a network now creates a new cheap data bundles for it's clients, making it possible for them to stream live videos, research, play and download online games and lot much more. The new Deal offer is available for all devices and its only valid for only seven days.
Below is a guide on how to activate the new data offer.
MTN 4GB for N1000 – Dial *131*65# and choose 3 (Valid for 30 days).
MTN 1.5GB for N300 -Dial *131# and choose 9, then select 1.
MTN 1GB for N200 – Dial *131*65# and choose 2 (Valid for 7 days) or Dial *131# and click 9 then 1.
MTN 250MB for N100 – Dial *131*65# and choose 1 (Valid for 3 days).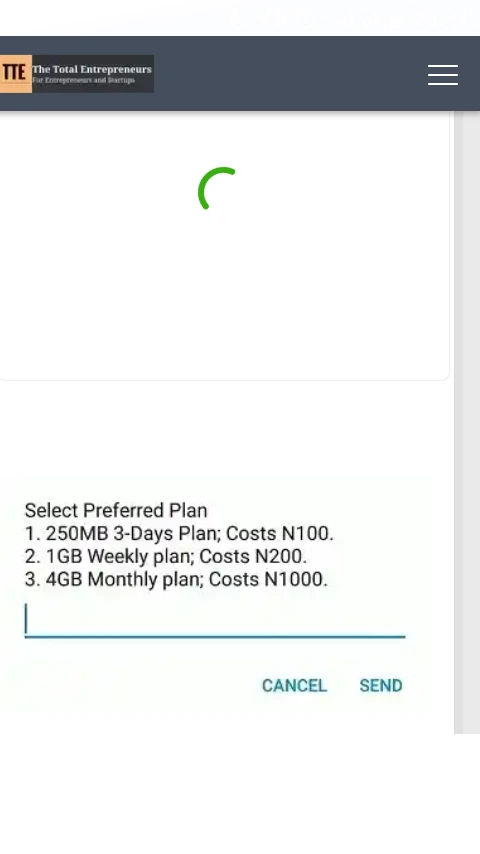 Also you must note that the offer is only eligible to all 4G LTE Sims cards and that 1GB for 200 Naira (₦200) data plan is a NIGHT PLAN package that is active for use from 9 pm to 6 am daily. Secondly note that this new data plan package is the same for 2.5GB (₦500), 5GB (₦1000), and 10 GB (₦1500).
To also view eligibility status, dail *559* 65#.