There's been a ton of strange, confusing and dumbfounding decisions by referees over the years, that just had fans scratching their heads. But this one has to be one of the most surprising.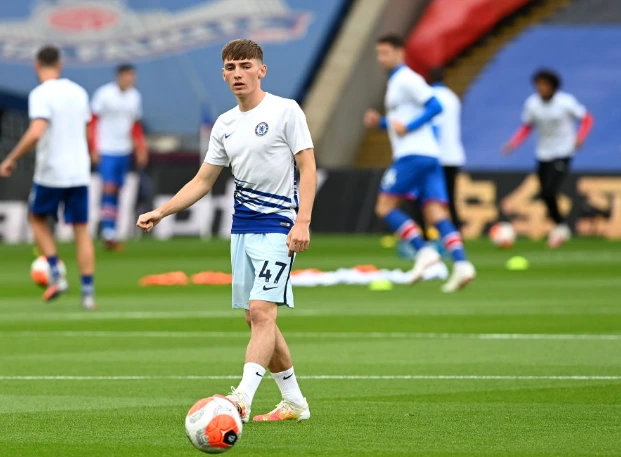 It was a game between Scotland and Croatia in a UEFA U-21 European Championship qualifier. The game was tied at 2-2, with 20 minutes to go. Croatia had taken a 2-0 lead, but Scotland managed to claw their way back into the game to level scores. And then Chelsea's Billy Gilmour, making his first competitive appearance in months, made a challenge which as considered a foul.
He didn't like the decision from the referee and made it known, but what followed after was more surprising.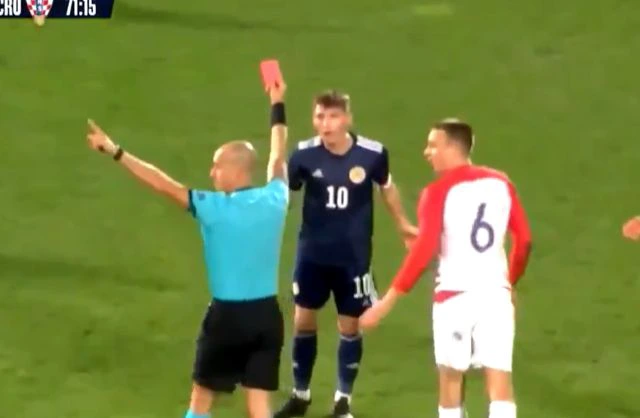 Without hesitation, the referee reached to his pocket – from the video, you can see Gilmour thought it would be a yellow card – but instead, the referee issued the Chelsea midfielder with a straight red card, sending him off the game.
It was very strange sending off for something that can hardly be considered a foul, nothing more. Maybe it was for something Gilmour said to the referee, but you can tell from his reaction that he didn't expect that decision.
On the bright side this means he won't be involved for the Scotland U-21s anymore, and can return early to Chelsea. But this was truly surprising.
Here's the link to the video on twitter.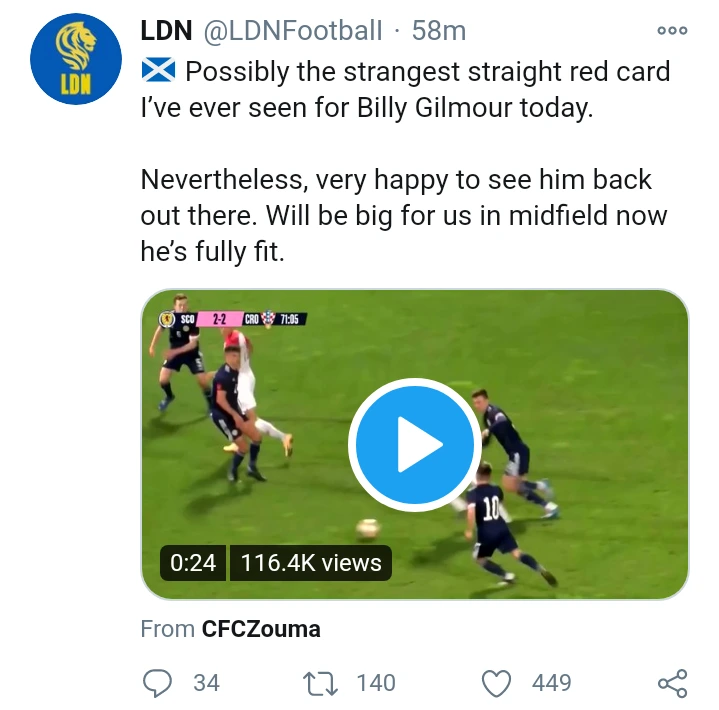 🏴󠁧󠁢󠁳󠁣󠁴󠁿 Possibly the strangest straight red card I've ever seen for Billy Gilmour today.

Nevertheless, very happy to see him back out there. Will be big for us in midfield now he's fully fit. pic.twitter.com/GtuPJwcylL

— LDN (@LDNFootbalI) November 12, 2020