October 5th, 2012, would be an unforgettable day in the minds of the Uniport graduate class of 2013, especially for those who were friends with Chiadika Biringa, Lloyd Toku Mike, Tekena Erikena and Ugonna Obuzor.
This is because it was on this fateful day that they were falsely accused of stealing, and before the Nigerian police could intervene, they had been beaten, car tires placed on their necks, diesel poured on their bodies, and set ablaze.
How did it happen, and what caused it?
The story went like this..
In the late night of 5th October 2012, four boys set out to visit a debtor that was owing one of them, and while they were carrying a penknife, a cutlass, and an axe, it was just to use it to strong arm the debtor into paying his debts. On getting there, they started demanding for the money, but a fight broke out as a result, and it turned into an all out brawl and commotion, enough to attract the attention of the indigenes at the location.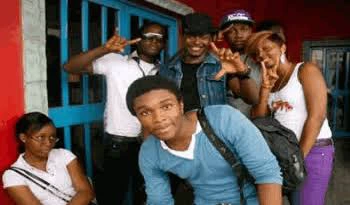 Sadly, on arrival to the area, they had been mistaken for hoodlums that came to steal laptops and phones, and after hearing the commotion with the debtors, his neighbour screamed, calling them out, and before they could know what was happening, they were being chased by an angry mob that were out for their lives.
Having been mistaken for the criminals that has been terrorising the area that they were in, they were chased through the streets, beaten, abused by the crowd, and before they knew how much more seriously it could get, car tires were put on their necks, petrol poured on them, and they were finally set ablaze.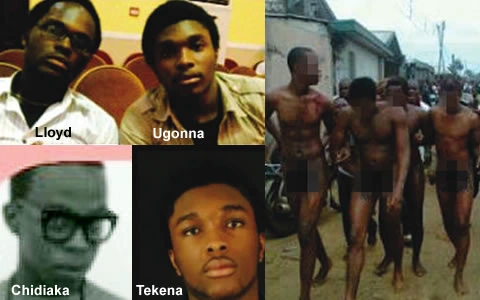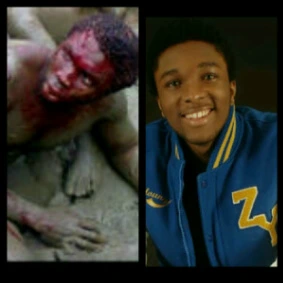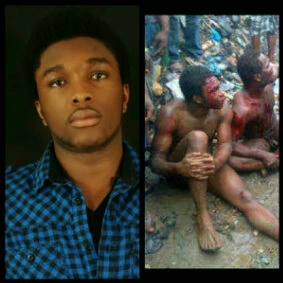 The sad thing about their deaths is that it was all caught on camera, and in the video, people could see some Nigerian police men among the crowd, and they were not doing anything to stop it. A few of them were later prosecuted and sentenced to death in 2017. Also, their death resulted in an unrest in which students of Uniport started looting and destroying properties in the area where they were killed.
Funny enough, there were rumours after their death, that there had been a 5th guy who went with them to them, and being a cultist, he had gone with a gun, and it was this gun that had made the neighbor mistake the for thieves in the first place. However, this guy had used same gun to scare the crowd, after which he had escaped, leaving the four to face their fate alone.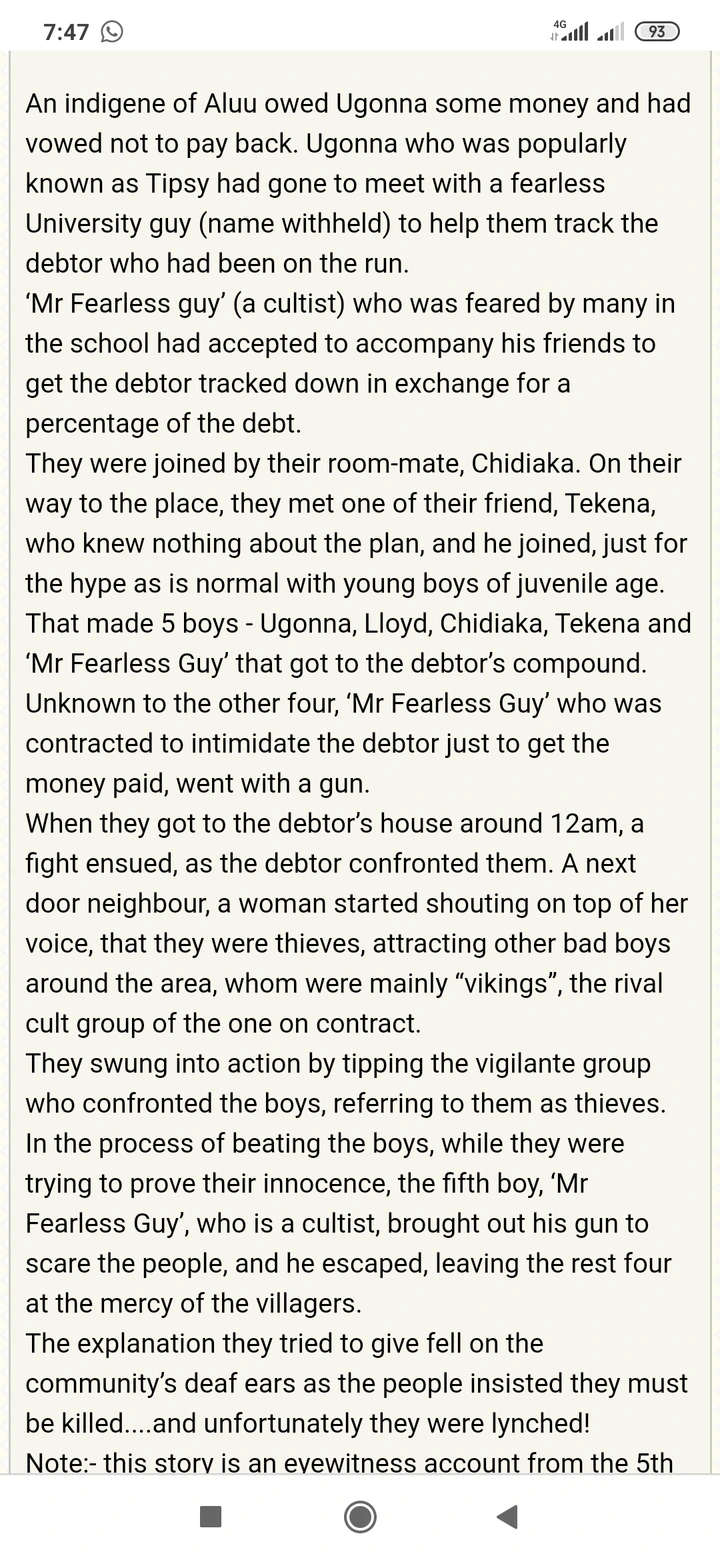 Their death were highly criticised by the international community, and it opened their eyes to how the jungle justice situation was in Nigeria, and to the acceptance of it by both the citizens, and even the security forces of Nigeria.